USAO takes students to the stars with astrophotography course
---
October 05, 2021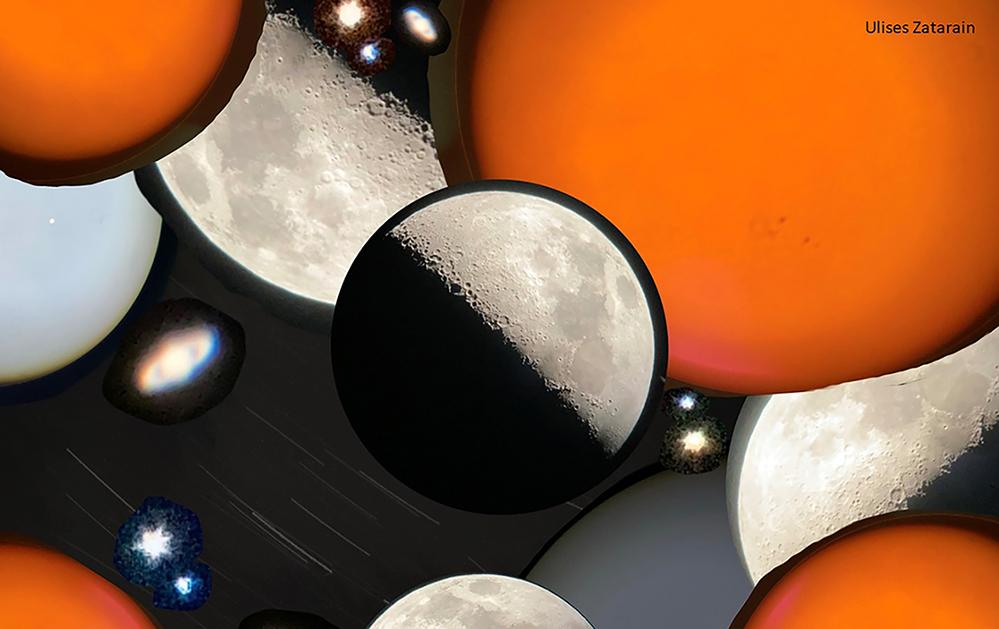 In yet another instance of how the University of Science & Arts of Oklahoma's interdisciplinary curriculum brings different ideas together, students enrolled in the Introduction to Astrophotography over the summer learned low-cost methods to take outstanding photos of the cosmos, learning about the art of photography and the science of space at the same time.
Dr. Joshua Hakala, assistant professor of science, has always had a passion for astronomy and has most recently taken up backyard astrophotography as a hobby, using only his iPhone and an inexpensive photography app to capture images that often require a significant investment in camera equipment.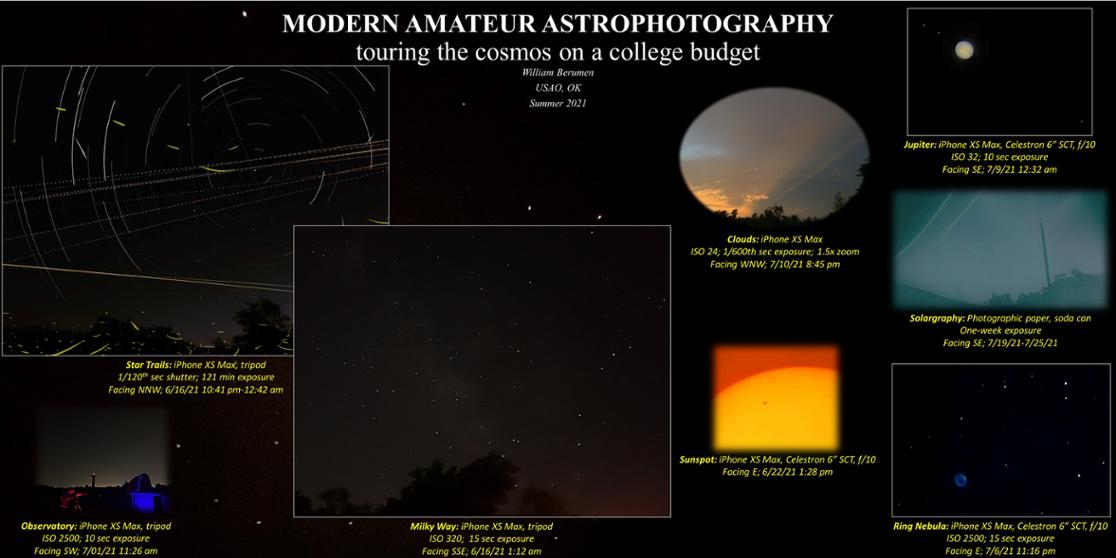 "I wanted to share this intersection of pursuing a creative endeavor and studying a field of science with the students with the hope that they could share in my enjoyment of this pursuit," said Hakala. "I also wanted the class to fit within a student's budget and take advantage of the mass adoption of cell phones across society."
While Hakala is primarily a biologist, USAO' emphasis on interdisciplinary learning encouraged him to create a course outside of his main research area and help expand his students' knowledge of both science and art. In teaching them about the history of astrophotography, he helped them appreciate the astounding quality of smartphone cameras as well as showing them a different way to use something that has become such a ubiquitous aspect of modern life.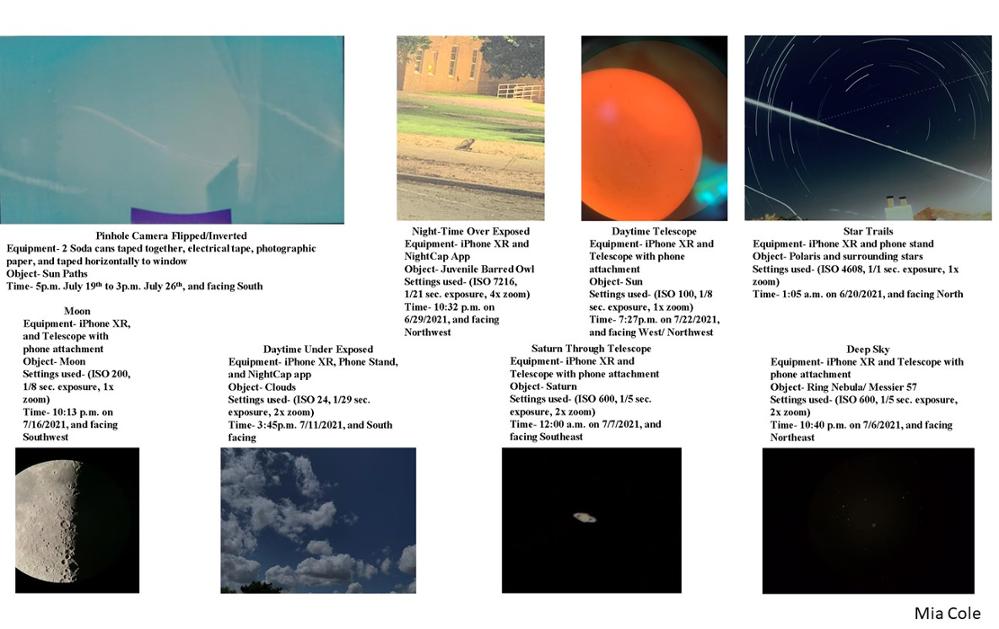 "A cell phone is all you need to get started taking pictures of various astronomical objects and phenomena," said Hakala. "Astrophotography is also a relaxing activity in that it takes time, patience, and encourages the person to slow down and spend some time outside. It is sometimes difficult in society today to do this, so this activity really helps someone to reconnect to nature and enjoy some natural beauty."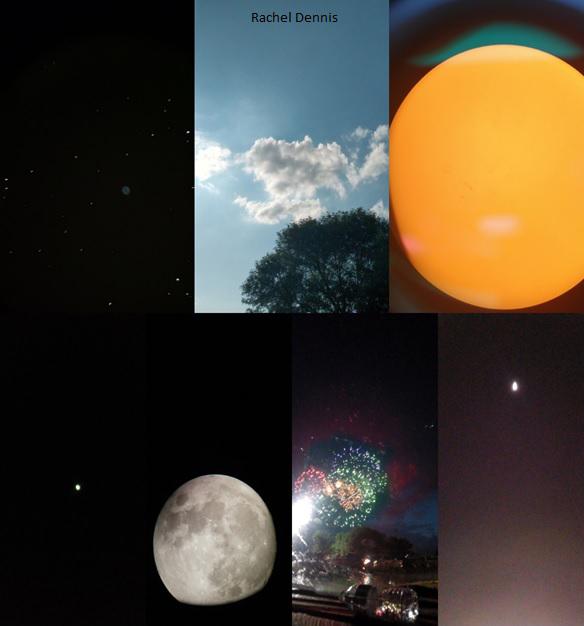 While many people are intimidated away from photography due to the high cost of professional camera bodies and lenses, Hakala specifically designed his course for students with little to no experience in the more detailed aspects of photographic settings and processes. Thankfully, nearly everyone possesses a phone that also contains an impressively good camera, and, with a little instruction, can resolve extraordinary photos of the cosmos. Hakala started with instruction in the fundamentals of how cameras and telescopes work, discussing the topics in class before practicing in the field. A series of assignments led students through progressively more advanced uses of their phone camera, taking a variety of day and night shots without the telescope before bringing them together to produce more detailed pictures.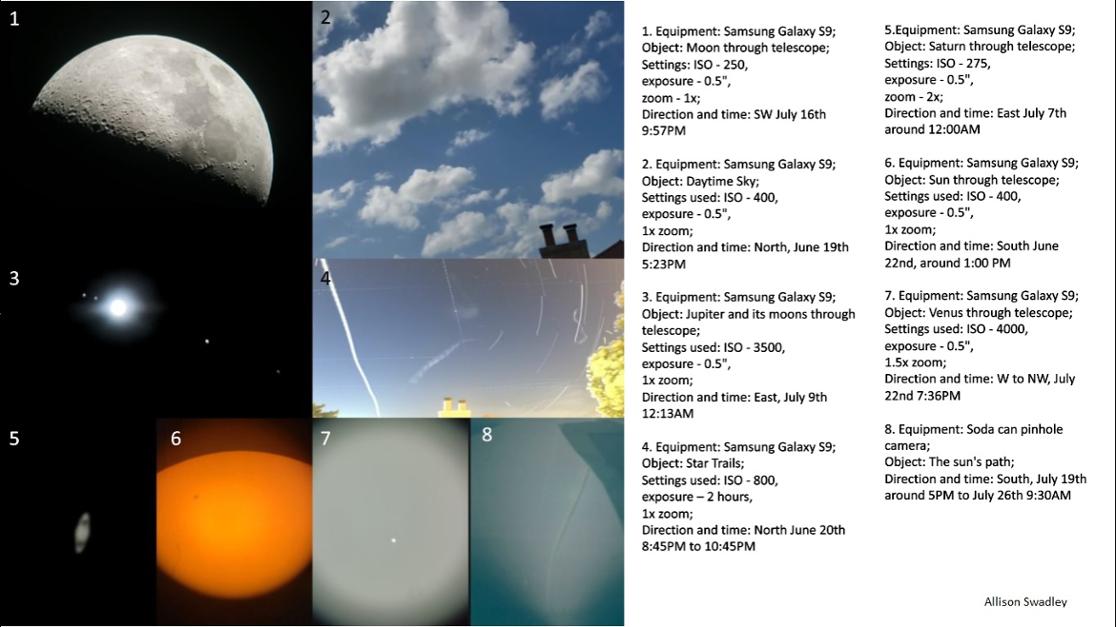 "Most of the photographs were taken at the USAO Habitat Area, which provides a fantastic natural site with darker skies than you'd find inside of the city. The 8-inch telescope situated there was well-suited for student use as it doesn't have a steep learning curve and produced great images," said Hakala. "The other portion of photographs were taken from the lawns of campus which were suitable for brighter objects like the sun, moon and planets while using a more portable telescope."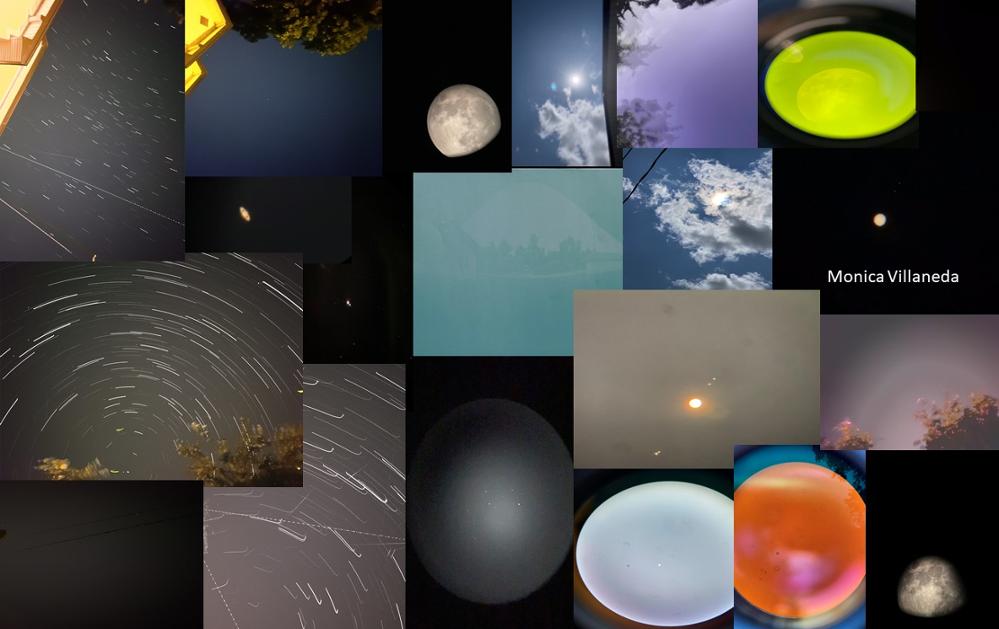 When first designing the course, Hakala found it tough to gauge how interested students really would be in this discipline, but as the semester got underway, he was surprised at just how passionate some students were about the pursuit. He notes that the camaraderie developed between himself and the students in the quiet setting of the Habitat Area as a rewarding memory from this teaching experience.
"It was thrilling to see just how interested the students were and I was very fortunate to have them in class this summer," he said. "On one clear, dark night in particular, we got to see a wide range of objects including a few that I haven't observed before. The students' participation was fantastic and made this class quite enjoyable to teach."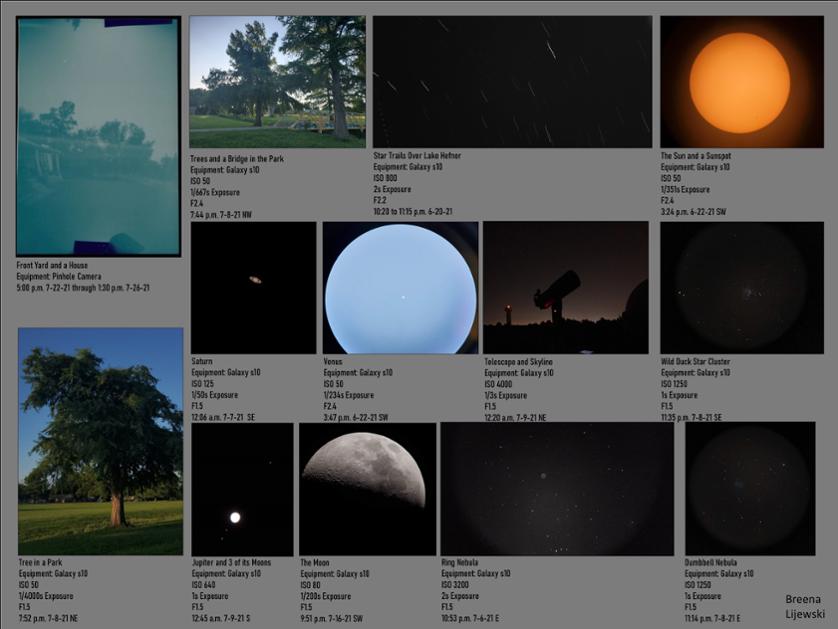 As part of its mission to provide students a rigorous liberal arts education, USAO encourages faculty to come up with interdisciplinary course ideas such as this not only to expand the opportunities for their students to learn but to allow for their own development. This focus on finding the connections between different realms of knowledge and leveraging an understanding of many different disciplines sets the university apart from other institutions and leaves graduates well-prepared for their futures.