Award-Winning Artist Exhibits Colorful Works at USAO
---
September 08, 2006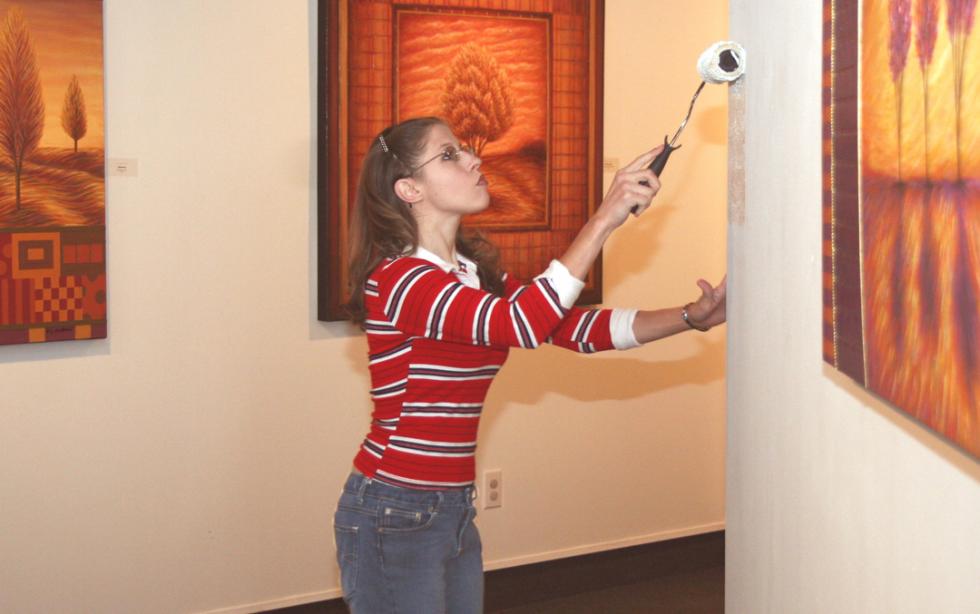 CHICKASHA – Thirteen years after earning an out-of-state education and traveling abroad, nationally renowned artist Kristy Lewis Andrew has returned to her Oklahoma roots. Beginning Sept. 10, her works will be on display at the University of Science and Arts in Chickasha.
Cecil Lee, regents professor of art and director of USAO's Art Gallery, said Andrew is one of the state's up-and-coming artists of note.
"Kristy Lewis Andrew is certainly one of the new stars on the Oklahoma art scene," said Lee. "Her works have been in the USAO Seven State Shows and in the first of those, some six years ago, she won a purchase award. At the time she promised a show in Chickasha, but health problems delayed her coming. We are delighted that at last you can see a large number of her colorful works."
Andrew's mixed media art exhibit runs through Oct. 13, with an opening reception Sept. 10 at 4 p.m. during which the public can meet the artist.
A resident of Tulsa, Andrew received a master of fine arts degree from the School of Art Institute of Chicago and a BFA at the University of Kansas. Her works have appeared in more than 106 exhibitions over the past 10 years in 15 states, Washington, D.C. and Canada. She has won a dozen awards, including the Oklahoma Visual Arts Coalition's Award of Excellence. Most recently, her exhibit "The Brights: Contemporary Mixed Media Landscapes" appeared in the Oklahoma State Capitol.
Andrew said her brushstroke paintings of trees and landscapes examine the effects of color.
"[My exhibit] is an exploration in the power of color," said Andrew. "I'm at a point in life that is most joyful. My young child has greatly brightened my perceptions and, in turn, my artwork. The use of lively color has helped to create vivid personalities for each of these landscape portraits."
Furthermore, she uses nature as a metaphor for humanity.
"My trees represent people, and for the most part," she said, "they're quite happy."
More information about Andrew is available online at www.madorangallery.com, and more information about the USAO Art Gallery is available at www.usao.edu/gallery.