Bachelor of Fine Arts candidate opens final show at USAO
---
September 02, 2016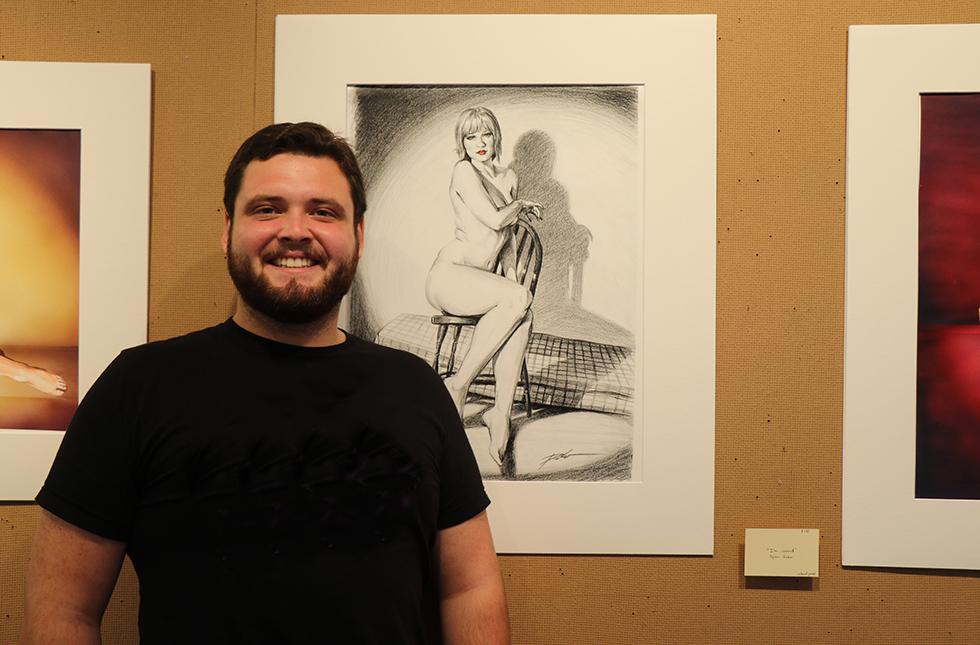 The University of Science and Arts of Oklahoma Art Department will host a reception for senior art major Dylan Gerber's final show at the university on Sept. 10. The reception for Eleutheria will begin at 7 p.m. in the gallery located on the third floor of Davis Hall. The event is free and open to the public.
Gerber's works are on display now through Sept. 16 from 9 a.m. - 5 p.m.
Gerber, a 2010 graduate of Union City High School, is interested in the artistic style of the ancient Greeks and their concept of beauty. Using watercolor on canvas, he mixes the ancient idea of beauty through the female form with the modern style of pin-up imagery. Gerber is a candidate for the Bachelor of Fine Arts degree with an emphasis in painting and will graduate on Dec. 2. He hopes to one day pursue a Master of Fine Arts degree.
Attendees should note that the images of the show contain mature content and are not intended for all audiences.