Theatre Arts Program does something absurd
---
March 03, 2020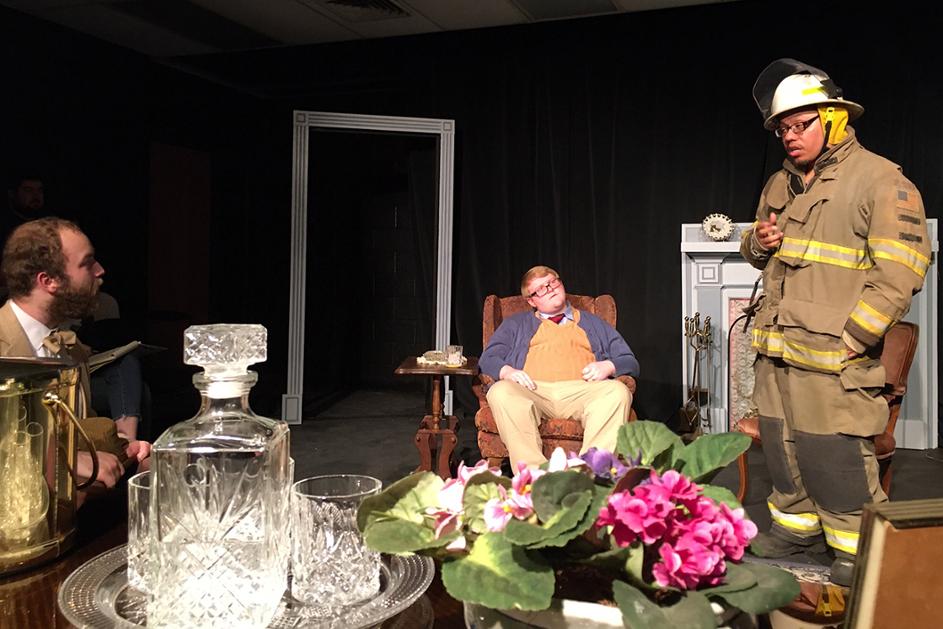 The University of Science and Arts of Oklahoma's theatre arts program will present Eugene Ionesco's one-act absurdist classic "The Bald Soprano" on March 6 and 7 at 7:30 p.m. and at 9:30 p.m. in Davis Hall 107, the department's "experimental" studio theatre.
General admission tickets are $10 and can be purchased at the door on the night of each performance or reserved by calling the box office at (405) 574-1386. Only 50 seats will be available per show.
Premiered in 1950, "The Bald Soprano" first appears to simply be about an average couple having another couple over for a visit. But the seemingly mundane dialogue quickly devolves into less and less logical sequences of truisms, clichés and non sequiturs. The work holds the world record for the play continuously staged in the same theatre for the longest time, having been in permanent showing at Paris' Theatre de la Huchette since 1957.
"We have a rotation which allows students to experience and practice varied performance techniques and styles of theatre," said Katie Davis, professor of theatre arts and production director. "What is great fun about this play is that the message hasn't aged. Ionesco called this a tragedy of language. It's about how we struggle and fail to connect and communicate, which takes on new meaning in our social media age. I'm very proud of the cast who have worked hard to master this difficult and unusual style."
Ionesco conceived of the play while studying English and finding the language course's overly formal, often strange, examples fascinating. He used these type of stock conversations to explore the limits of communication, finding the place where words used each day without a second thought suddenly become a set of sounds with no one meaning than any other.
Born in Romania in 1909, Ionesco spent most of his childhood in France and did not write his first play until almost 40 years old. His works innovative and challenging works would establish him as one of the foremost playwrights of the 20th century. He died in Paris in 1994 at the age of 84.