USAO music instructor named one of Oklahoma's NextGen Under 30
---
October 01, 2021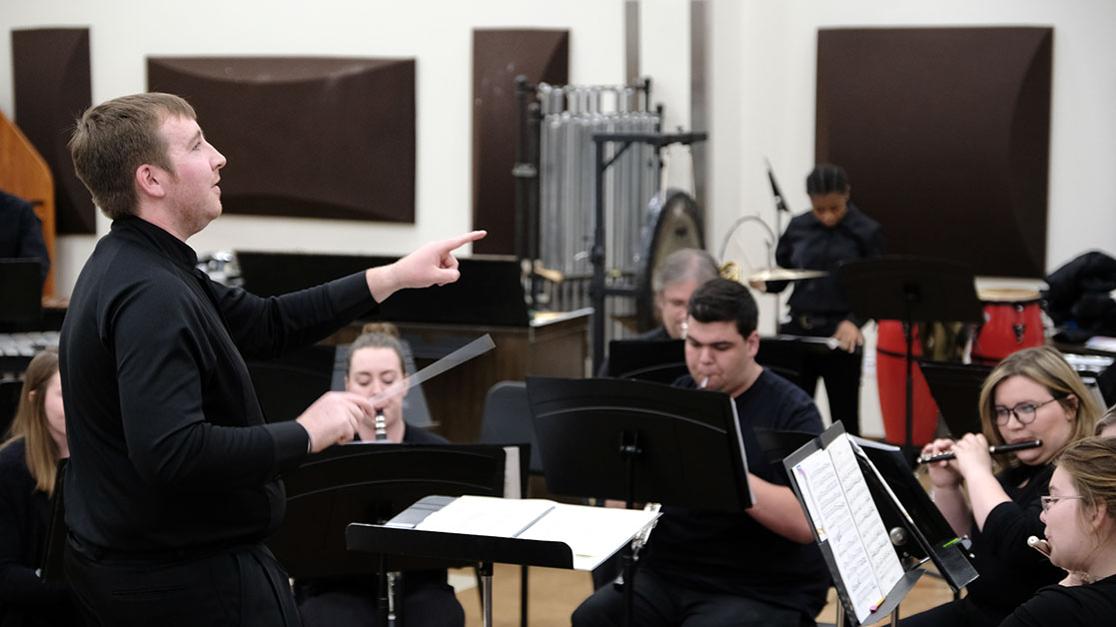 Kaleb Benda, adjunct instructor of music at the University of Science & Arts of Oklahoma, has recently been announced as one of the honorees in the arts category of the annual NextGen Under 30 competition for his work as artistic director of the Oklahoma Chamber Symphony. An awards ceremony and dinner will be held Nov. 12 at the Embassy Suites and Conference Center in Norman.
Since 2011, NextGen Under 30 has honored individuals 30 years old or younger who have demonstrated certain career leadership qualities and service to their communities. The competition features 15 categories and is intended to encourage young, talented adults to stay in Oklahoma and make the state stronger. The general public nominates contestants through an online submission system. In its 10-year existence, NextGen Under 30 has recognized over 1,800 young Oklahomans from over 421 companies.
"I am honored to be a recipient of the 2021 NextGen Under 30 Award. Oklahoma City is going through such a cultural renaissance in the arts and I am thrilled to be a part of it," said Benda. "Oklahoma Chamber Symphony works to make classical music more accessible in our community. I am grateful that the NextGen organization sees the value in the organization, and I am pleased that the work we are doing is gaining momentum in our community. I am thankful to all the musicians and members of the ensemble—without them we would not be able to make our concerts possible."
A Norman native, Benda earned his bachelor's degree from the University of North Texas before pursuing a master's in conducting at Oklahoma City University. In addition to his work at the Oklahoma Chamber Symphony, Benda has led the Concert Band at USAO since 2019 and also serves as the assistant conductor of the Enid Symphony Orchestra. His multifaceted career includes regular appearances at the annual Cool Classics Series, where he conducts the OK Strings Ensemble, and as music director of the Mount St. Mary Instrumental Music Ensemble and the St Stephen's Choir.
Founded in 2019 and based in Oklahoma City, the Oklahoma Chamber Symphony includes a core of 35 experienced orchestral musicians supplemented with college music students beginning their professional careers. As a chamber orchestra, the size of the ensemble allows for an intimate, refined sound with the depth and richness of a full orchestra. The group primarily performs traditional chamber music in addition to more modern repertoire.
For more information, contact Benda at kbenda@usao.edu.