Best-selling author to search for meaning and happiness at USAO
---
February 07, 2019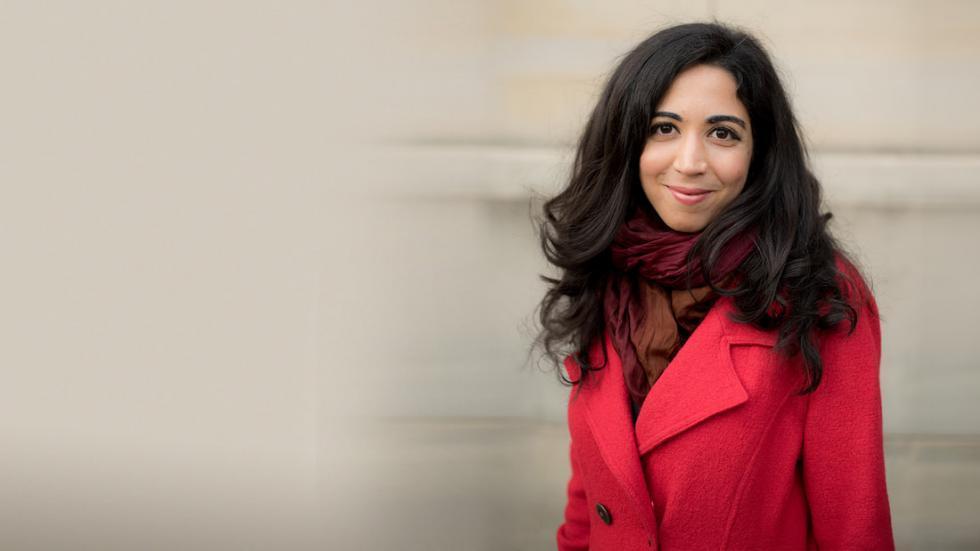 What is the meaning to a good life? Best-selling author Emily Esfahani Smith will explore the answer during the University of Science and Arts of Oklahoma's 13th annual Emerson-Wier Liberal Arts Symposium. The public is encouraged to attend this free event at 7:30 p.m. on Feb. 21 in Te Ata Memorial Auditorium.
A reception with the speaker, heavy hors d'oeuvres and wine will be held in the USAO Ballroom at 5:30 p.m. The reception is free of charge but registration is required by Feb. 15.
In her book, "The Power of Meaning: Crafting a Life that Matters," Smith combines over 100 individual interviews with years of research into positive psychology, neuroscience, philosophy and literature to deconstruct our cultural obsession with instant gratification and discover a more enriching way to live a good life through the search for meaning. Smith provides practical methods to let go of unreasonable standards of happiness, overcome adversity and pursue goals that pay dividends in the long term.
"Emily Esfahani Smith's book offers readers a deft analysis of the human experience," said James Finck, associate professor of American history and symposium coordinator. "Identifying four main concepts–belonging, purpose, storytelling and transcendence–she highlights how we can find grace and meaning in a world that is full of suffering. In a society full of anxiety, stress and uncertainty, Smith offers advice that is at once immensely profound yet simple to put into practice in our daily lives."
Smith earned a master's degree in applied positive psychology from the University of Pennsylvania. Her articles have appeared in the New York Times, Wall Street Journal, TIME and The Atlantic among others. In 2017, she delivered a talk entitled "There's More to Life than Being Happy" on the main stage of the annual TED Conference. Smith currently serves as an editor at the Stanford University Hoover Institution and manages the Ben Franklin Circles project, which aims to build meaning in local communities.
USAO's Emerson-Wier Liberal Arts Symposium is sponsored annually by the USAO Foundation and was inspired by endowment funds created by Oklahoma College for Women alumni Gladys Anderson Emerson and Nance Foules Wier.