USAO Bachelor of Fine Arts candidates for fall 2019 prepare for final exhibition
---
October 24, 2019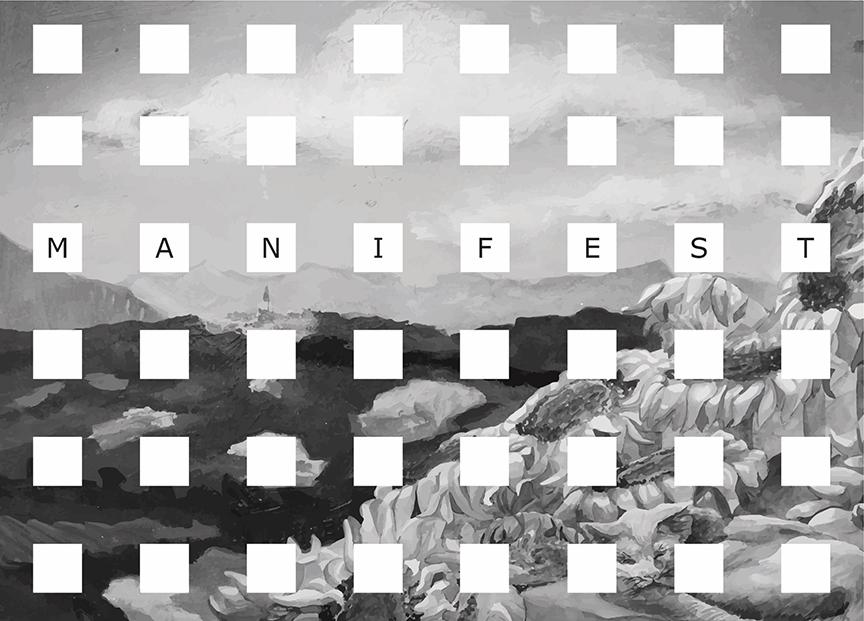 Three art students from the University of Science and Arts of Oklahoma are preparing for their final exhibition, "Manifest," before graduation. An opening reception, which is free and open to the public, will be held on Saturday, Nov. 2 at 7 p.m. in the Nesbitt Gallery in Davis Hall. The show will remain on display until Dec. 7.
The fall 2019 candidates for a Bachelor of Fine Arts degree include Taylor Bauman of Minco, Eren Hall-Williams of Oklahoma City and Ann McSparrin of Thomas.
"The BFA program is the most rigorous program at USAO," said Jaquelyn Knapp, professor of art and art department coordinator. "The artists in 'Manifest' have worked diligently producing high quality work that serves as evidence of their individual concepts. Each has successfully investigated thought-provoking ideas with very diverse media. We are very proud of their accomplishments and are confident each will see success in the world."
Bauman has used her time at USAO to refine her skills in landscape painting, often using cool color tones to produce a calm atmosphere. She crafts her environments and color palette to help the viewer create a narrative. Bauman says she seeks to tell stories through a single moment, "much like illustrated pages inside books do" and "tap into the feeling of being in someone else's shoes."
A part of the USAO art department's new expanded media concentration, Hall-Williams is a kinetic artist using both electrical and manual components to drive movement and explore the artist and their tendencies, shortcomings and mindset. "I utilize natural human forms and mechanical hardware to demonstrate the complex relationship between ourselves and our modern world," they said.
McSparrin lets the beauty and colors of nature guide her work as a landscape and still-life painter. A lover of travel, she strives to document the colors, architecture and cultures she sees and share it on canvas. "Whether in my own backyard, on my family farm in western Oklahoma, vacationing in the desert or while studying in Italy, I am amazed at the beauty I see," she said.
USAO holds a BFA exhibition each semester as the capstone project for that degree. Students apply to the program during their second semester of their second year in art. Upon acceptance, they develop a single concentration after gaining a wide foundation in all media. For three semesters, students develop cohesive concepts through in-depth research, while continuing to add technical expertise. The BFA Art Exhibition formally presents the results of their intense study and research into art forms.
For more information, contact Jacquelyn Knapp, professor of art and art department coordinator, at 405-574-1302 or jknapp@usao.edu.