Bice receives Staff Achievement award
---
September 13, 2011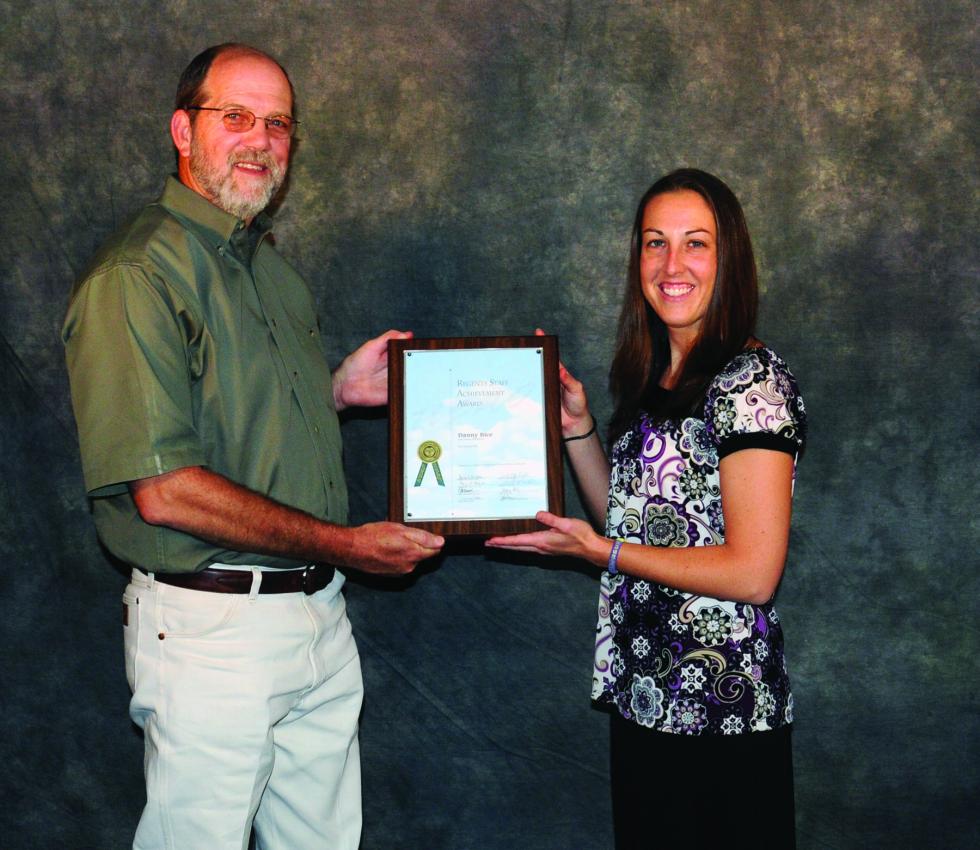 Described as "a champion for the deaf and hard-of-hearing students on campus," Dan Bice received the Regents Staff Achievement Award for the fourth quarter of the 2010-11 year at the University of Science and Arts of Oklahoma.
Bice, who has been an interpreter for the deaf and hard-of-hearing at USAO since 1998, was recognized by a colleague in his nomination as "the first person to arrive in the building and the often the last to leave.
"Dan provides interpretation in classes, club meetings, plays and university functions such as graduation. Going well beyond his function as an advocate, Dan is a friend to the community he serves. He is always on time, always prepared and always effective in his role as an interpreter."
Bice received the award in absentia at the Staff Association meeting because he was attending a function as an interpreter.
The Regents Staff Achievement Award is presented quarterly to one outstanding staff member. From these award winners, an Employee of the Year recipient is selected.