Black history celebrated at USAO in February
---
February 14, 2012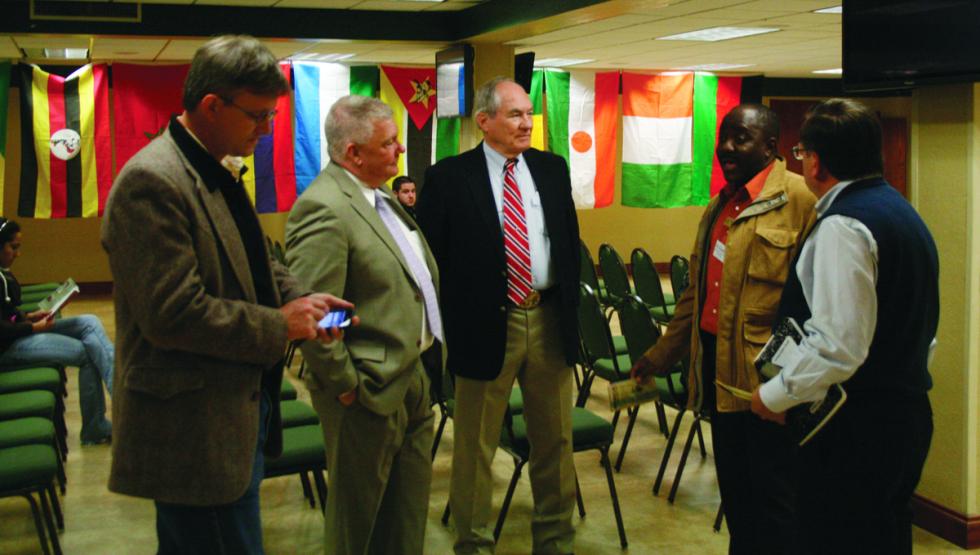 Two events featuring state leaders or experts in human rights from Langston University and Oklahoma State University, plus documentaries on the African American experience, will highlight Black History month at USAO.
Dr. Stephen Kandeh, associate professor of sociology, is scheduled to host USAO's Africa Symposium beginning at 1:30 p.m. on Feb. 24 in the Davis Hall amphitheater. The event is free and open to the public.
This spring's symposium is taking an in-depth look at human rights through the lens of economic development and democracy.
Featured speakers include Dr. Nikolas Emmanuel, assistant professor of political science at Oklahoma State University, who is slated to speak on the critical role that non-government organizations play in strengthening human rights and democracy in Africa.
Dr. D. Chongo Mundende, a professor of agriculture at Langston University, is scheduled to give a presentation on the relationship between food and human rights in contemporary Africa.
Jesse Orange, a retired civil rights specialist with the Oklahoma Department of Transportation, is scheduled to talk about economic empowerment as a human rights issue.
Also scheduled to present is Joey Schmidt, an attorney with Central Law Office in Norman, who will be addressing farmers' rights issues.
The symposium is slated to conclude with an evening screening of the documentary "We Shall Not Be Moved," a film about the civil rights movement, beginning at 7 p.m. in Te Ata Memorial Auditorium.
Parties interested in the Africa Symposium are invited to call 574-1243 for more information.
Another event saluting Black History Month in Chickasha is set for this Thursday (Feb.16). The storytelling event heralds the work of early film actor Dudley Dickerson of Chickasha (1906-1968) who appeared in more than 100 movie and short films called "soundies," music videos of the 1920s and '30s. Ticket sales for that event closed on Monday.
A documentary on Dickerson's contribution to American entertainment history is scheduled to be shown at the event, featuring film clips in some cases that have not been seen in decades.
The event will be hosted by Loretta Jackson. Jackson is a Chickasha native known for her storytelling about African-American heritage and its contribution to American culture. Though she has travelled the world, Jackson says she takes great pride in her home.
An ambassador and advocate for African-American history and culture for more than 45 years, Jackson has written two books and produced three documentaries on African-Americans in Chickasha and Grady County.