Bohannon presents faculty recital Feb. 7
---
January 28, 2013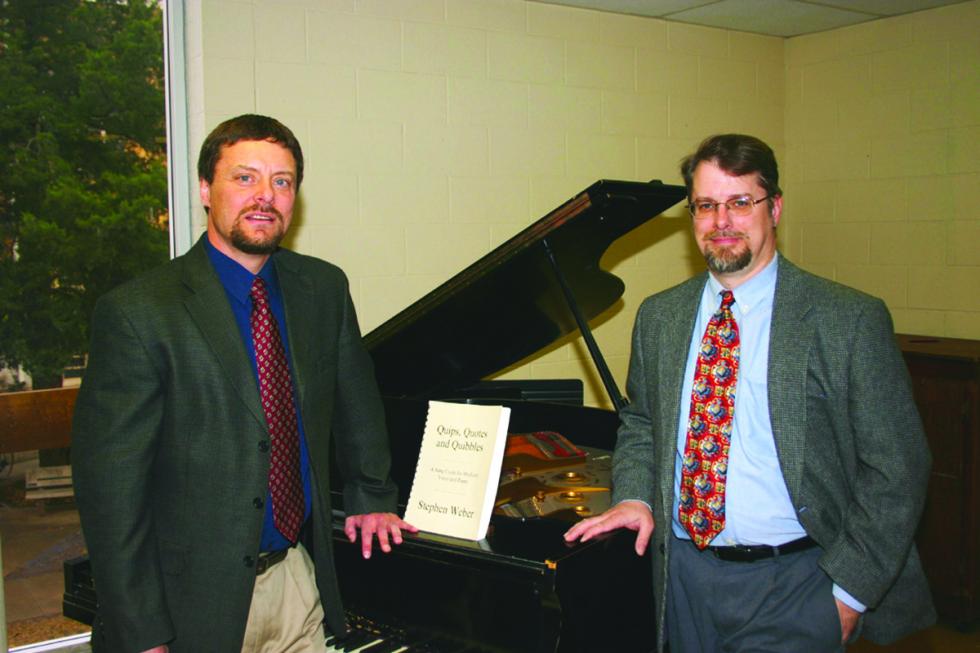 Bringing more than 30 years of professional experience to the stage, Dr. Ken Bohannon will perform musical selections that have helped to shape his career at a recital scheduled to begin at 7:30 p.m. on Feb. 7 in the Alumni Chapel at the University of Science and Arts.
The event is free and open to the public.
Bohannon, an associate professor of music, has put together a recital that reflects not only where he has been as a vocalist but offers hints towards the future.
"Opera is my first love," Bohannon says, "but I also enjoy the challenges of musical theater and contemporary music as well."
"With so many musical riches available to the modern performer, it's hard to stay chained to just one."
Bohannon will perform, "Bella siccome un angelo," ("Beautiful as an angel") from Gaetano Donizetti's comic opera, Don Pasquale. Bohannon first performed the aria – or song – with the Sarasota Opera Company.
Also slated is, "O better far to live and die" from Gilbert and Sullivan's The Pirates of Penzance, a piece Bohannon first performed with the Brown County Community Theater of Knoxville, Tenn.
Bohannon will be accompanied on piano by Dr. Stephen Weber, professor of music and chair of the USAO Arts and Humanities Division.
The duo is scheduled also to present material composed by Weber, including selections from The Unofficial Guide to Above-Average Singing Quips, Quotes and Quibbles. This piece takes short quotes about music from composers and other creative people and turns them into very short but memorable songs, often in the style of the composer or period being referenced.
The recital will feature also songs composed by Claude Debussy, Gabriel Faure and Alessandro Scarlatti among others.
Bohannon earned his doctorate of music in voice from Indiana University and has been a member of USAO's faculty since 1995. He is the coordinator for the USAO Music Department and the Davis-Waldorf Performing Arts Series.
Bohannon travels to Arkansas State University at Beebe on Feb. 11 as part of a faculty talent exchange program. Dr. Brent Bristow, director of bands and associate professor of music at ASU, is slated to perform at USAO on March 25.
More information about the recital can be obtained by calling 574-1239.