Bohannon sees China before European tour
---
January 20, 2011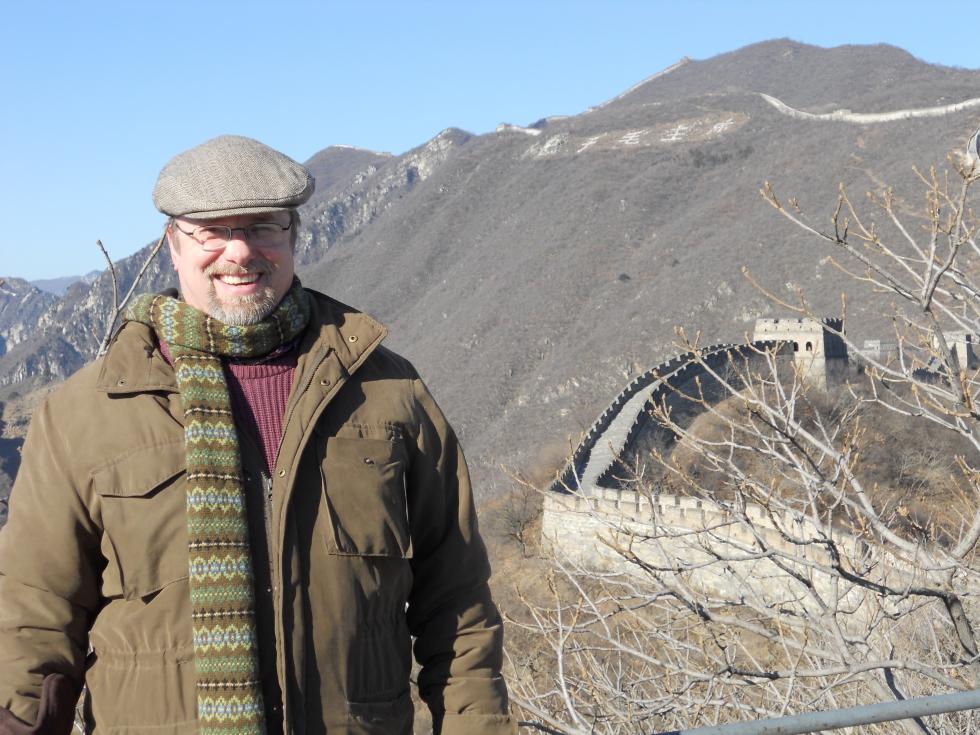 Dr. Ken Bohannon spent a week in China earlier this month as part of his preparation to lead a group of travelers on a European expedition later this year.
Bohannon, an associate professor of music at the University of Science and Arts, attended the training conference, sponsored by EF Tours, in Beijing but found time to take in a number of the must-see locations in Asia's largest and most populous country.
"This trip to Beijing was a chance in a lifetime that I will cherish forever," Bohannon remarked.
"The Chinese people are so warm and friendly. Everywhere we went we were met by smiling faces and warm embraces."
The conference focused on training to be a group leader for EF Tours. In addition to the seminar, Bohannon visited the Great Wall, Tiananmen Square, the Forbidden City, and the Summer Palace.
"We also saw several evening shows," Bohannon recalled, "including one that would rival any Broadway production in New York City. I loved travelling to China so much that I am considering taking another EF Tour back there in 2012."
Bohannon's European tour this summer includes excursions to Switzerland, Italy and France with ten other travelers. They will depart May 17 and return to the United States ten days later.
Although the deadline is approaching fast, Bohannon indicated that there was room and time for interested parties to join. The base cost of the European trip is about $3200 and covers most expenses, excluding a few meals.
Those interested in more information are invited to contact Bohannon at 574-1293 or simply visit the tour page online at http://www.efcollegestudytours.com