Breast Cancer Survivor Schedules Book Signing at USAO
---
April 12, 2010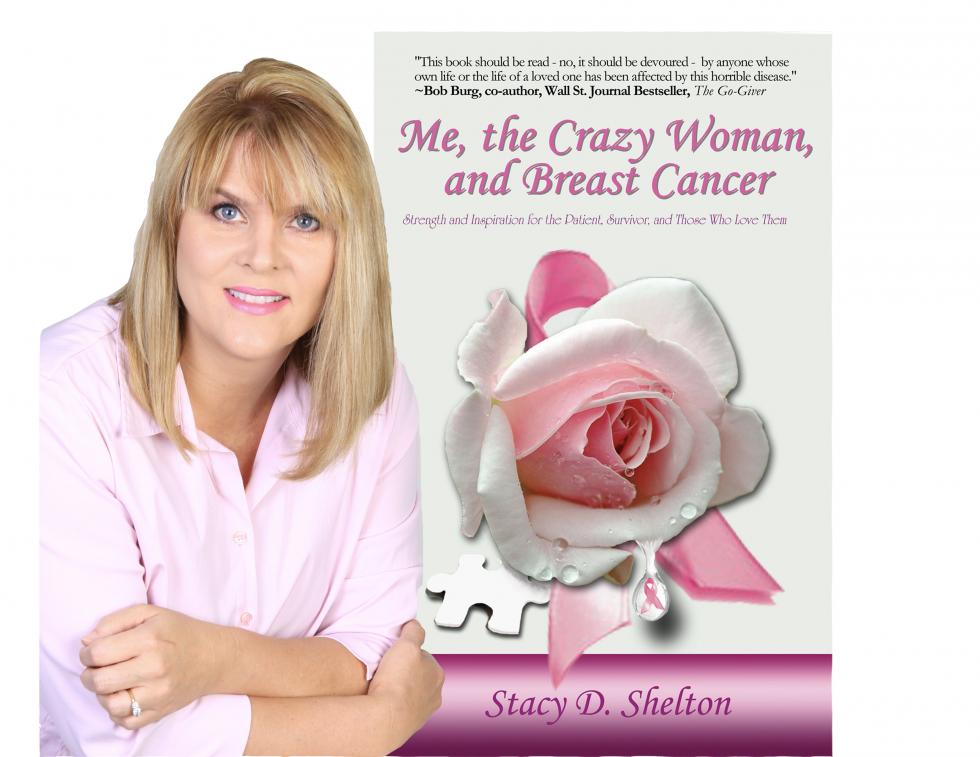 An award-winning broadcast and print journalist and a two-time breast cancer survivor, Stacy D. Shelton is scheduled to sign copies of her book Apr. 28 at the University of Science and Arts of Oklahoma.
Shelton will sign copies of her book, Me, the Crazy Woman, and Breast Cancer: Strength and Inspiration for the Patient, Survivor and Those Who Love Them, from 2-4 p.m. in the USAO Bookstore located in the east end of the Student Center.
Shelton authored the book during her first and second diagnosis and her subsequent bi-lateral mastectomy. Major authors, including Libby Gill, the branding mastermind behind the Dr. Phil Show, and a multiple best-selling author; along with Bob Burg, co-author of the Wall St. Journal Bestseller, The Go-Giver and best-selling author, Svetlana Kim, White Pearl and I: A Memoir of a Political Refugee, have all given high praise to the book.
"This book should be read – no it should be devoured – by anyone whose own life or the life of a loved one has been affected by this horrible disease," Burg said. "Rarely have I found a story to be so gripping. Through her survival, Stacy beautifully equips the current cancer victim with how to do the same."
"This book is a true work of art. It is for the mother, daughter, son, husband, family, and friends whose loved one is battling breast cancer. One of the best features is the Do's and Don'ts section of how to help anyone you know dealing with a life-threatening disease," said Heidi Richards Mooney,publisher and editor in chief of WE Magazine.
Me, the Crazy Woman, and Breast Canceris a hauntingly moving memoir that will leave the reader knowing all of life's lessons are to be cherished. More so, it provides a roadmap to solace for anyone afflicted with a life-threatening illness or anyone who loves them.
For more information about the book or Shelton, visit her website at www.StacyDShelton.com.