Brenda Pettigrew Adams -- 100 Alumni You Should Know
---
July 25, 2017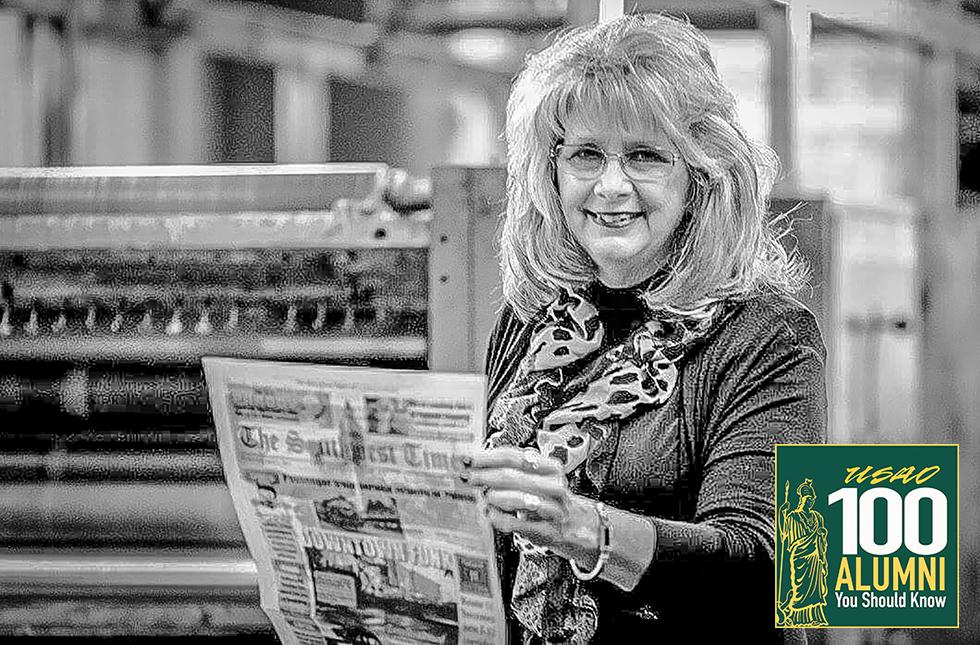 She's built a reputation for helping newspapers grow and expand their potential – even during a time when the field was male-dominated. Brenda (Pettigrew) Adams often served as the first woman in advertising, advertising management, general manager, publisher and group publisher at the newspapers she served.
Adams graduated from USAO in 1976 with a degree in communication. She's been a newspaper publisher in Sweetwater, Texas; London, Ohio; Burleson, Texas, Gonzales, Texas and in Chickasha. She became the publisher of The Southwest Times in Pulaski, Virginia in 2014. She began her newspaper career at the Chickasha Daily Express as an intern while attending USAO.
She has earned more than 60 awards in better newspaper contests in Texas, Ohio, Iowa and Oklahoma, including the top award from the Associated Press for best special section and winning sweepstakes as the top honor from the South Texas Press Association.
Adams not only received a degree from USAO, but a spouse as well – eventually. "I met the love of my life at USAO, broke up with him and 22 years later married him at the chapel at USAO," Adams said. "I also was on the first squad of cheerleaders and my husband Lynn Adams was on the first basketball team at USAO.
"My education from USAO was the best. Small classes, caring instructors and independent study prepared me for life and my career. I also had real life experiences that I couldn't have gotten anywhere else," she said.
Adams daughter, Kristin Haney Lamar, also graduated from USAO. Adams has three children and four grandchildren.
In addition to the newspaper business, Adams has pioneered two highly successful jazz and rib events in two states.
Help the USAO Alumni Association celebrate its 100th anniversary by submitting a 100 Alumni You Should Know profile at https://usao.edu/forms/100-alumni.