Brisco McPherson -- 100 Alumni You Should Know
---
November 02, 2017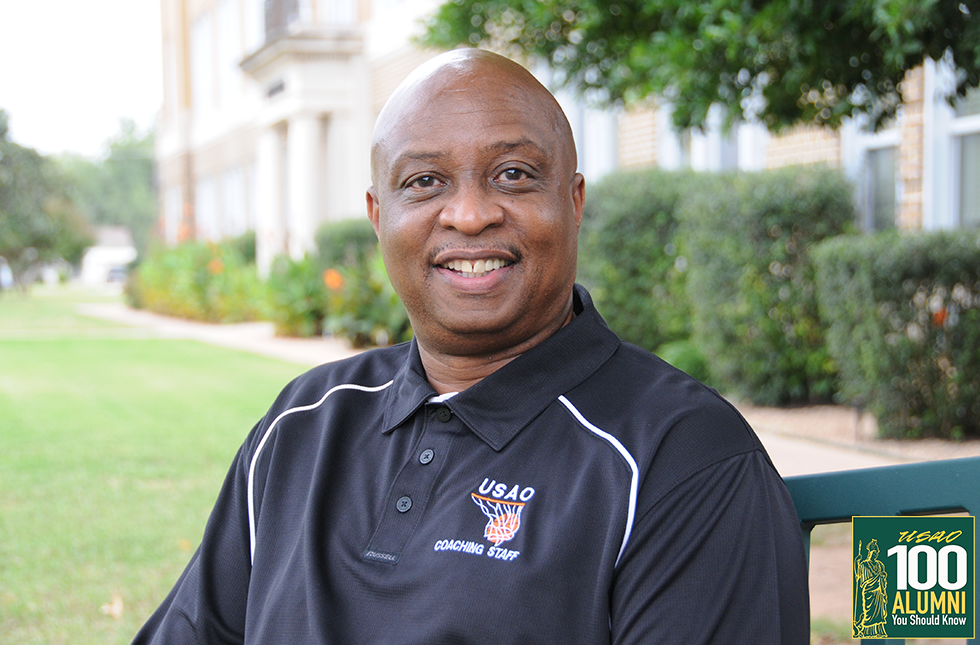 Brisco McPherson has served USAO for nearly four decades, becoming a faculty member just a few short years after earning bachelor's degrees in sociology and psychology from the newly renamed university. During his tenure, Brisco has become a major fixture on campus and his outstanding leadership of Drover Athletics has received numerous accolades.
McPherson has been a full-time member of the USAO faculty since 1980. After beginning his tenure with men's tennis, he served as assistant coach of the men's basketball program for 11 years, before becoming head coach. McPherson was named USAO's athletic director in 2002, and served as both athletic director and head men's basketball coach until the 2012-13 season, another 11 years, after which he decided to focus on his role as athletic director.
As head basketball coach, McPherson took the Drovers to six NAIA National Championship tournament appearances, including back-to-back trips to the final game in the early 2000s. Under his leadership, the Drovers claimed four conference titles as well as the university's only NAIA National Title in 2002.
McPherson won four Coach of the Year awards in his conference and holds school records for the best regular season (29-3) and most wins in a season (29), both set in the 2000-01 season. At the beginning of the 2011-12 season, he was the 22nd Winningest Active Coach in the NAIA. By the end of his 22-season tenure, McPherson had collected a grand total of 309 victories.
In November 2012, McPherson was inducted into the USAO Athletic Hall of Fame for his long history with, and outstanding leadership of, the Drovers. On the same day, the basketball arena in the USAO Fieldhouse was renamed Brisco McPherson Court to celebrate his inspiring work. In celebration of the USAO Alumni Association's 100th anniversary, in 2017 McPherson was the 100th person to be inducted in the association's Hall of Fame.
In 2014, McPherson became the fourth member of the NAIA to be inducted into the John McLendon Minority Athletics Administrators Hall of Fame, which seeks to recognize individuals who have dedicated their lives and shown a steadfast commitment to enhancing the athletics administration profession.
McPherson has been involved with USAO athletics for nearly the entire 40 years of its existence. Playing on the very first men's basketball team at what was then the Oklahoma College of Liberal Arts, McPherson still ranks among the school's all-time leaders in scoring, shooting percentage, and rebounds. He was the second person at the university who could proudly call himself a member of the 1,000-Point Club.