Cale Walker to be sworn in as USAO regent
---
August 14, 2019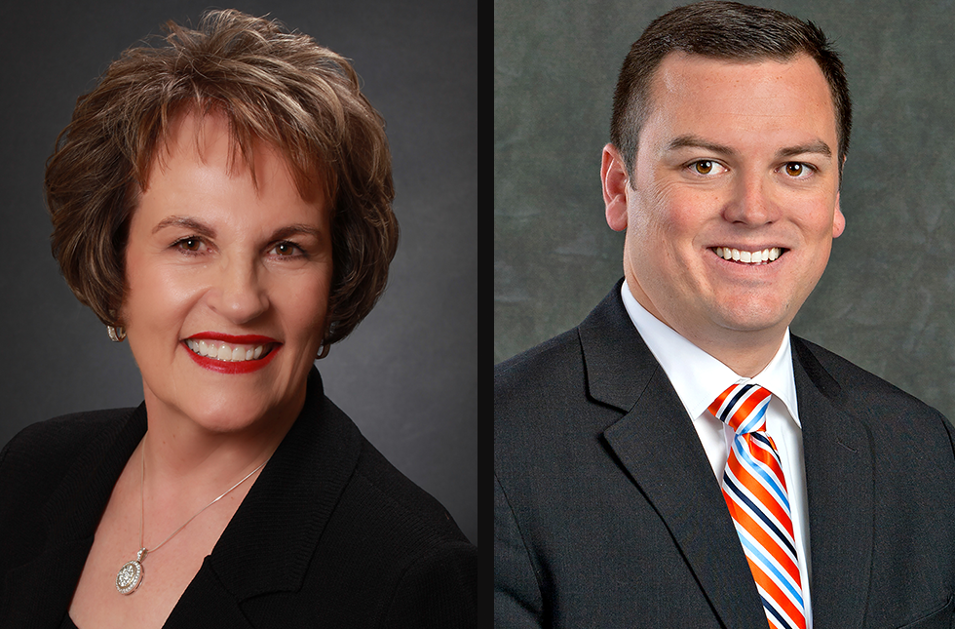 Chickasha resident Cale Walker will be sworn in as the newest member of the University of Science and Arts of Oklahoma's Board of Regents during their Sept. 11 board meeting. He replaces real estate star Mo Anderson, whose tenure ended June 30.
Walker was appointed by Gov. Kevin Stitt to serve a seven-year term.
"USAO is one of four institutions in Oklahoma with a statewide mission," said President John Feaver. "Our institution can only fulfill its distinct role as Oklahoma's public liberal arts university and continue to grow our distinguished reputation thanks to the essential, often difficult, work that our regents never fail to approach with tenacity, pragmatism and an absolute dedication to seeing this university succeed. Cale brings a wealth of energy and ideas that will help us continue USAO's success."
Walker received a Bachelor of Science in agriculture leadership from Oklahoma State University. He went on to work as a legislative assistant for the Oklahoma House of Representatives and as a field representative for United States Senator Jim Inhofe before becoming a financial advisor with Edward Jones in 2014.
Appointed to the board in 2012, Anderson's connection to the institution goes back to her freshman year at the Oklahoma College for Women, where she forged a number of lifelong friendships. While she led Keller-Williams Realty to become one of the most recognized names in the industry, Anderson paired her business savvy with a keen social consciousness, which made her a tireless advocate for the university's unduplicated role in Oklahoma's higher education system.
"Mo Anderson's astuteness, her enormous energy, and above all her passion for helping others made her an invaluable part of our Board of Regents during her tenure," said Feaver. "We truly cannot thank her enough for her efforts on the part of our institution. Every single person on campus—students, staff, faculty and especially myself—owe her a tremendous debt. We will strive to repay it by continuing to follow her example."
The board has also named a new slate of officers for the upcoming year. David Ferrell will take Diane Ming's role as chair; Tom Cordell will replace Ferrell as vice chair; and David McLaughlin will succeed Cordell as secretary.
The Oklahoma State Legislature created USAO's seven-member Board of Regents to govern the institution as it carries out its distinct mission as the only public liberal arts institution within Oklahoma's higher education system. The governor appoints each member to overlapping seven-year terms with the advice and consent of the Oklahoma Senate