Campus Salutes Dr. Linda Crumb with Reception April 29 at USAO
---
April 25, 2008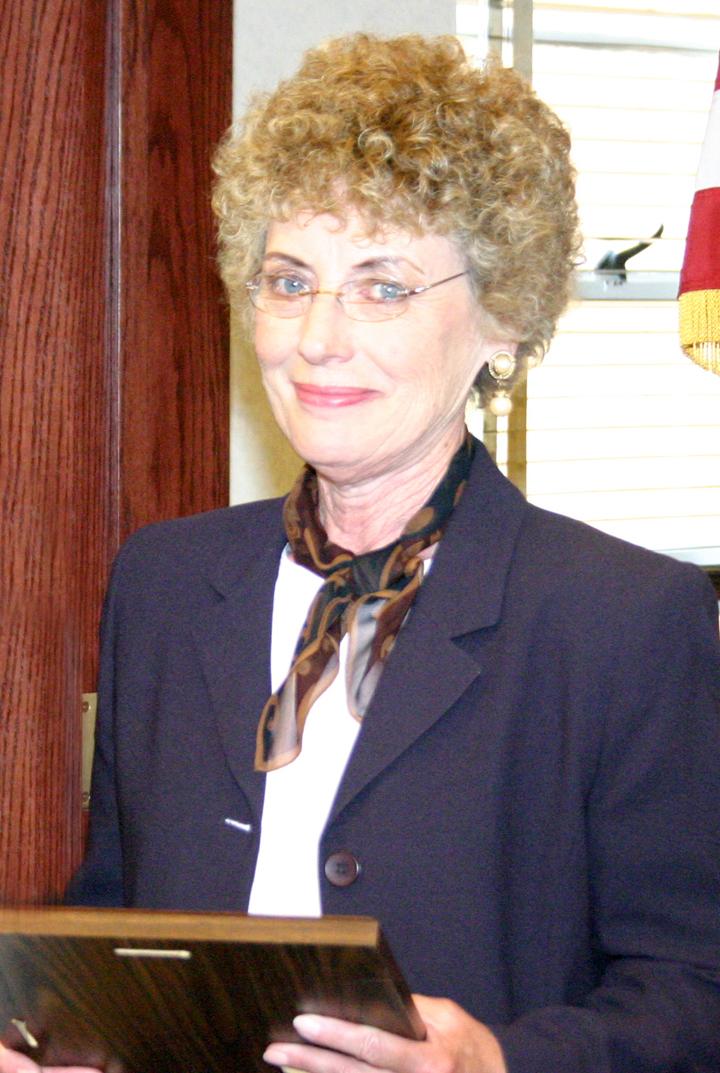 CHICKASHA -- Students, faculty and an entire campus community are gearing up to say goodbye to an award-winning instructor and avid sports enthusiast as Dr. Linda Crumb kicks off her retirement later this month. After 26 years of teaching at the University of Science and Arts, Crumb is ready for what's next.
A special reception honoring Crumb is scheduled April 29 at 3 p.m. in the USAO Student Center Regents Room.

Crumb, professor of business administration, has been known for her enthusiasm -- both in the classroom, and on the sidelines. Most campus and community members have no doubt noticed Crumb's audience participation in USAO home games.

" In 1986, when Paul Hansen was hired as the USAO men's basketball coach, Linda and I made an 'unforgettable' impression on Coach," said Dr. Nancy Warden, professor of mathematics and fellow sports fan. " The media frenzy that followed Paul to USAO quoted him as saying that the USAO community thought he was Moses and had come to lead the Drovers out of the wilderness. At the reception for the Chickasha community, Linda and I presented Coach Hansen with a children's book about Moses and how he led his people through the wilderness into the Promised Land. Coach Hansen kept that book in his office on display through his tenure at USAO."

A multiple recipient of the USAO Board of Regents Award for Superior Teaching, Crumb made lasting impressions both in the academic and athletic fields.

Lisa Baker, a 2004 graduate, said she drew inspiration from Crumb during her schooling at USAO.

" Dr. Crumb is a long familiar name at USAO," Baker said. " She pushes you to be your best and never fail. She's tough but fair. She simply doesn't want anybody to fail. I really admire her for that."

In 2000, Crumb served as president of the Faculty Senate and coordinated the inauguration festivities for President John Feaver when he was named president by the USAO Board of Regents.

During a campus contest to write words for the Drover fight song, Crumb, Warden and Fred Kemper joined forces to enter their own idea for original lyrics. The team won the contest, and 20 years later, their words are a permanent part of the Drover spirit exhibited at home basketball games.

Although her professional achievements may continue to ring in the halls of campus archives, Crumb's relationships likely will be the most missed.

" Linda is truly one of my best friends and I will miss seeing her at USAO," Warden said.

Crumb's retirement reception is shared with fellow instructor Dr. Robin Irving, professor of early childhood education, who also retires this month.