Chalk art festival sends out call to Oklahoma artists
---
February 25, 2013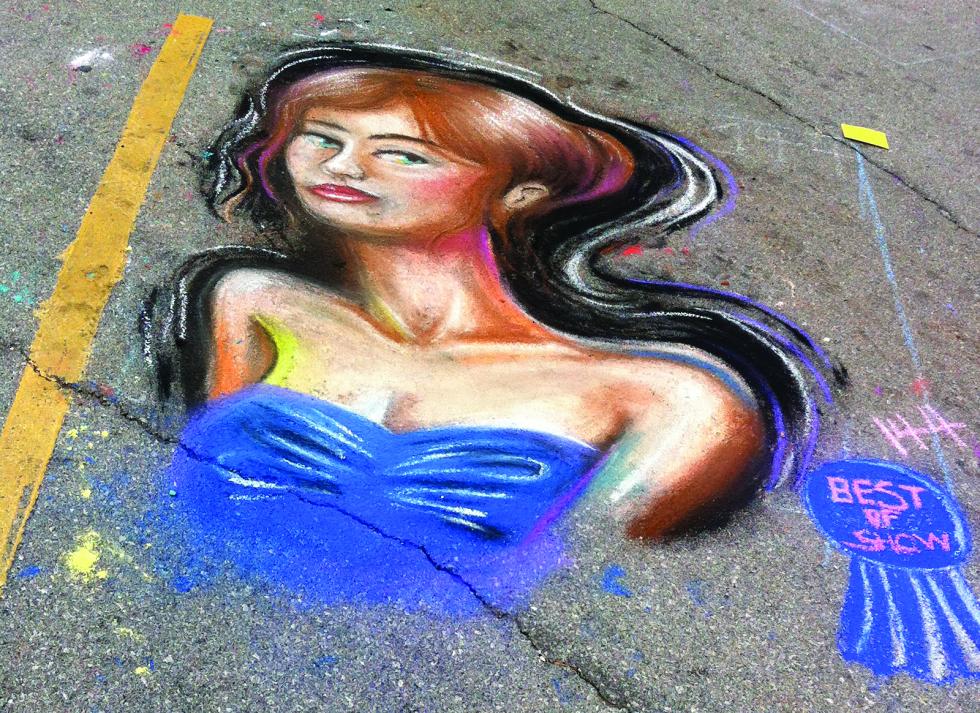 Oklahoma artists are invited to participate in the annual Montmartre judged sidewalk chalk art festival on the campus of the University of Science and Arts in Chickasha on April 4.
The festival features four categories in which artists may compete: Grades 6 and younger, junior high (grades 7-9), high school (grades 10-12) and college/adult. Artists may also collaborate in groups as large as four on a given entry.
The work must be completed using water-based, temporary chalk. The cost to register is $10 per 6' by 6' square and participants register on the day of the event.
Jacquelyn Knapp, associate professor of art at USAO and festival director, noted that, "Montmartre, named for the arts district in Paris that holds chalk art festivals, is always an exciting and inspiring day of creativity.
"I am always amazed when artists converge on the USAO campus so early in the morning, but I am even more amazed by the quality of art that is created in a short period of time. We have been holding this event for over 20 years and I continue to be impressed by the talent, skill and creativity that Oklahoma artists bring to the event."
The Montmartre festival serves a secondary role as a recruiting event for the USAO Art Department as well as for the university as a whole. It is held in conjunction with the Curriculum Contest, the USAO Acting Competition and the Droverstock music festival.
"Combined," Knapp observed, "the events provide opportunities for students to connect with USAO, assist in understanding our mission, and most of all, compete with their peers from across the state in all academic areas, not just visual art."
In 2012, artists from elementary schools, high schools and colleges across Oklahoma created more than 400 works of art in four hours on the six-foot square drawing canvasses on the road leading through the USAO oval. Students represented 59 Oklahoma schools and colleges.
Interested parties are invited to contact Knapp at (405) 574-1303 or jknapp@usao.edu.