Chamber choir performs under celebrated conductor
---
March 27, 2013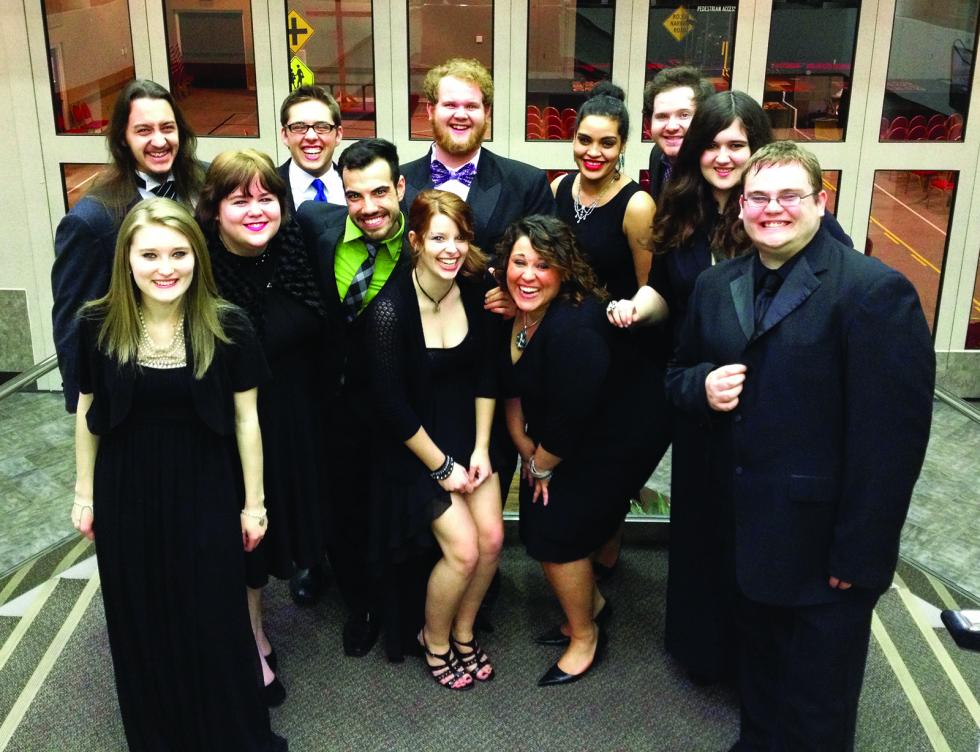 The USAO Chamber Choir joined elite vocalists from all over the state to work with a master conductor earlier this month.
The choir was selected to perform under the direction of Dr. Donald Neuen as part of the Oklahoma Choral Director's Association's Collegiate Honor Choir.
Neuen is a professor of choral conducting and the director of choral studies at the University of California at Los Angeles.
Members of the choir prepared material by Mozart, Beethoven, Verdi and Brahms in advance and had a whirlwind 24 hours of rehearsal with Neuen before performing at McFarlin Memorial United Methodist Church in Norman.
Mallorie Kimbrough, a freshman music major from Blanchard, was awed by Neuen's energy and skill.
"Dr. Neuen was a whirlwind of energy," Kimbrough said.
"He was so intense and passionate about choral direction. It made me think a lot about the fundamentals of singing and inspired everyone to meet his level of enthusiasm."
Participating USAO students included Tory Chinn of Norman; Cynthia Cunningham of Tulsa; Jordan Danser of Chickasha; Brett Embry of Chickasha; Tyler Heilaman of Duncan; Oscar Hernandez of Chickasha; Mallorie Kimbrough of Blanchard; Robert Perou of Elgin; Blake Trammell of Chickasha; Amanda Whitchard of Muskogee; Sarah Willoughby of Chickasha; and Tasha Youngblood of Edmond.
The chamber choir is a new ensemble, formed last fall under the direction of Dr. Jan Hanson, professor of music.
The choir will be featured in a spring concert beginning at 7:30 p.m. on April 9 in Te Ata Memorial Auditorium.
It is also scheduled to perform at USAO's Commencement on April 19.