Chamber ensemble piece celebrates African-American women's lives, struggles
---
February 21, 2014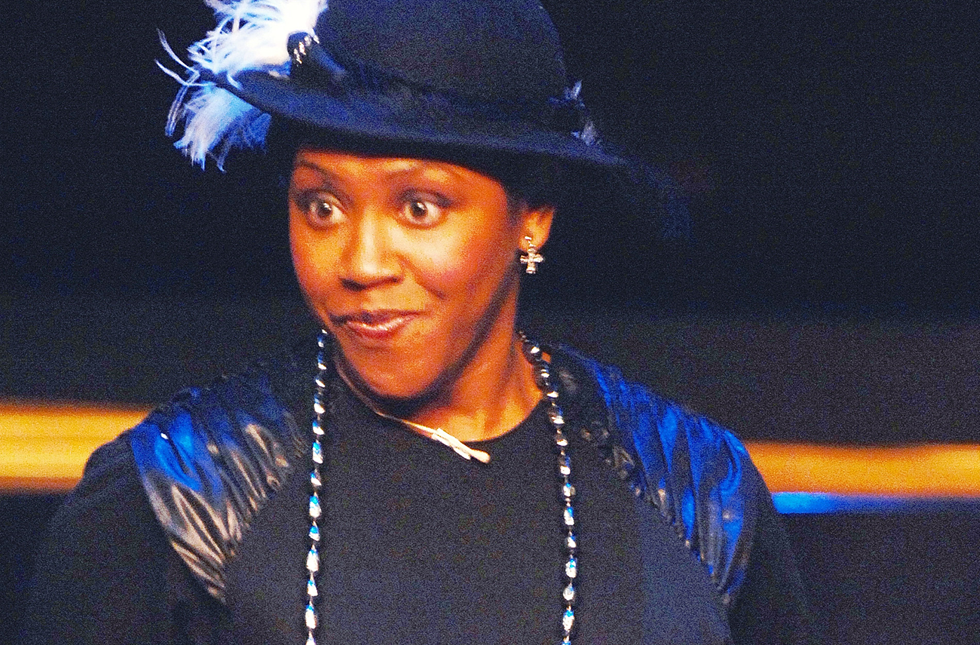 In her famous speech, delivered to the Women's Convention in Akron, Ohio in 1851, abolitionist and women's rights activist Sojourner Truth defiantly responded to a male critic in the audience who insisted that women were weak and in need of protection.
"Nobody ever helps me into carriages," Truth said. "I have borne thirteen children, and seen most all sold off to slavery, and when I cried out with my mother's grief, none but Jesus heard me! And ain't I a woman?"
Truth is one of four African-American women whose life will be celebrated when the visiting Core Ensemble performs Ain't I a Woman? at 7:30 p.m. on March 7 in Te Ata Memorial Auditorium as part of the Davis-Waldorf Performing Arts Series.
General admission tickets for the show are $12 for the general public, $10 for seniors 60 and over, $4 for all students and kids under 18, $7 for USAO staff/faculty and $3 for USAO students.
Tickets can be purchased at the USAO Business Office or online at /dwpasAin't I a Woman? will offer a unique experience for many attendees, as it combines theatrical performance with chamber music. The accompaniment is provided by an unorthodox but compelling mix of cello, piano and percussion.
The music in the show combines elements of spirituals, 1920s-era jazz and concert music by noted African-American composers.
Dr. Ken Bohannon, coordinator of the Davis-Waldorf Performing Arts Series and associate professor of music, thinks is the perfect performance to close out the performing arts series' thirteenth season.
"We've had a great season that showcased a lot of talent, culture and diversity," Bohannon said. "With its mixture of music, theatre and historical narrative, Ain't I a Woman? is a fantastic way to cap that season and we're expecting a really moving performance."
The show, written by Kim Hines, offers glimpses into the lives of novelist Zora Neale Hurston, artist Clementine Hunter and civil right activist Fannie Lou Hamer as well as Truth.
Hurston is one of the principal writers associated with the Harlem Renaissance. She wrote four novels, including Their Eyes Were Watching God, and is celebrated also as a playwright, essayist and a folklorist.
Hunter was an artist with no formal training but her paintings, which captured the harsh conditions of plantation life in the early twentieth century, have been exhibited in museums around the world.
Hamer was instrumental in organizing civil rights efforts in Mississippi during the 1960s. She is remembered for her tireless efforts to expand the vote and for her powerful rhetoric that often drew upon Biblical themes.
The Core Ensemble was founded in 1993 and has performed all over the United States as well as in Russia, Ukraine, Australia, England, and the Caribbean.
The ensemble has commissioned new works for performance consistently for more than 20 years and was the 2001 winner of the Eugene McDermott Award for Excellence in the Arts, a $10,000 prize awarded by the Massachusetts Institute of Technology.
The DWPAS is produced by USAO with support from the Chickasha Public School Foundation, the Oklahoma Arts Council, the National Endowment for the Arts, the Walton Family Foundation (through Arvest Bank) and the USAO Foundation.
Additional sponsors include First National Bank and Trust Company, Standley Systems, Trammel Construction, the Mosley Agency, KOOL 105.5 Radio, Chickasha Express Star, Mid-First Bank, Best Western, the Chickasha Bank and Trust Company as well as other businesses and individuals.
More information and tickets can be obtained by calling 574-1213.