USAO to hold screening, panel discussion on "Children of the Civil Rights" documentary
---
August 30, 2022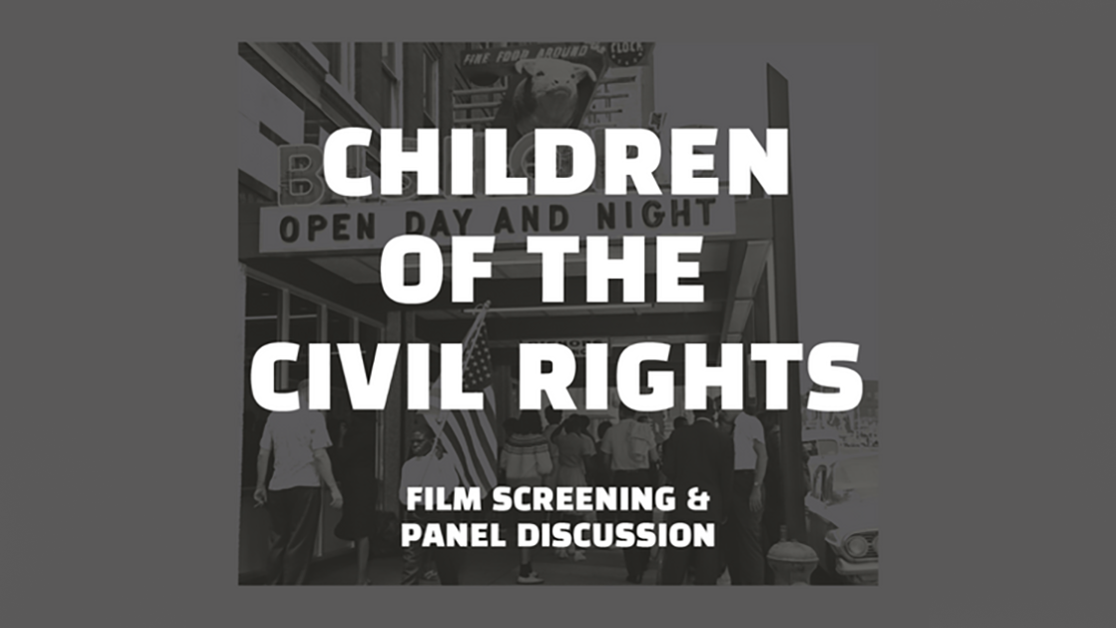 The University of Science & Arts of Oklahoma will hold a screening of the documentary film "Children of the Civil Rights" on Sept. 8 beginning at 6:30 p.m. in Te Ata Memorial Auditorium, followed by a panel discussion featuring original sit-in participants.
USAO' Fisher Center for Social Justice and Racial Healing and Student Services Department have teamed up to sponsor this event, which is free and open to the public. Registration is required and interested individual can sign up at usao.edu/civilrights. A livestream of the event will be available for those unable to attend in person.
The documentary's director, and Oklahoma native, Julia Clifford will introduce the film, which tells the story of a group of young people who spent six years going into segregated Oklahoma City restaurants and asking for service. Though it never made the national news and never got violent, at the end of their efforts these children had desegregated every restaurant in the city except one, and all before the 1964 Civil Rights Act was signed into law.
Following the screening, original sit-in members Bill Clifford, Joyce Henderson, Marilyn Luper-Hildreth and Joyce Jackson will hold a panel discussion on their experiences as civil rights activists as well as the process of making the film.
Born and raised in Boston, Bill Clifford first came to Oklahoma for ROTC training at Fort Sill, but he enjoyed it so much he moved to Oklahoma City in 1960, after graduating from Boston College. Quickly getting involved with the Young Christian Workers, a Catholic group focused on social activism, Clifford began participating in sit-ins that fall. He later served in numerous locations across the state as part of the Oklahoma Legislative Service Bureau and many other organizations before retiring in 2003.
A graduate of Dunjee High School in Oklahoma City, who later earned her bachelor's degree from Langston University and a master's from the University of Central Oklahoma, Henderson spent 37 years in education in her home state. Twenty of those years were spent as principal at five different high schools in the OKC public school system. For the last 10 years of her career, she served as executive director of schools and community services on the superintendent's cabinet.
After earning a bachelor's in broadcasting from the University of Central Oklahoma, Jackson went on to have an award-winning career as a journalist, producer and talk-show host for KOCO-TV in Oklahoma City. In 1982, she joined the Oklahoma Department of Corrections as public information officer, where she remained until 1997. Following a stint with the Illinois Department of Corrections, she returned to ODOC as executive communications administrator in 2005. Jackson retired from that position in 2014.
The daughter of civil rights pioneer Clara Luper, Luper-Hildreth was seven years old when she suggested that the Oklahoma City NAACP Youth Council go to Katz Drug Store for burgers and Cokes on Aug. 19, 1958. This date would become the nation's first nonviolent lunch counter sit-in to protest segregation, and, after three days, Katz staff served the groups and the chain soon desegregated all of its 38 stores across four states. Luper-Hildreth spent her professional career in insurance sales and administration.
Clifford joined the National Park Service as a seasonal park ranger in 1988 and worked in Louisiana, Idaho, Utah and Alaska, where she won a High Achievement Award. After completing a Bachelor of Fine Arts degree, she ended up in Bellingham, Wash., to finish a master's in secondary education in 1996. After first hearing their story in 2007, she spent seven years researching, producing and directing "Children of the Civil Rights," which premiered in 2015.
Launched in February 2019, the Ada Lois Sipuel Fisher Center for Social Justice and Racial Healing educates and inspires individuals dedicated to the pursuit of social justice and advancing the common good. Students research the fundamental issues and complexities of what constitutes community through the lens of their own majors, and work with mentors in the community to develop service-learning projects so they can employ their education as a mechanism of transformation and healing.
For more information, contact Dr. Tonnia Anderson, associate professor of history and American studies and director of the Fisher Center, at tanderson@usao.edu.