USAO choir to hold spring concert April 16
---
April 03, 2023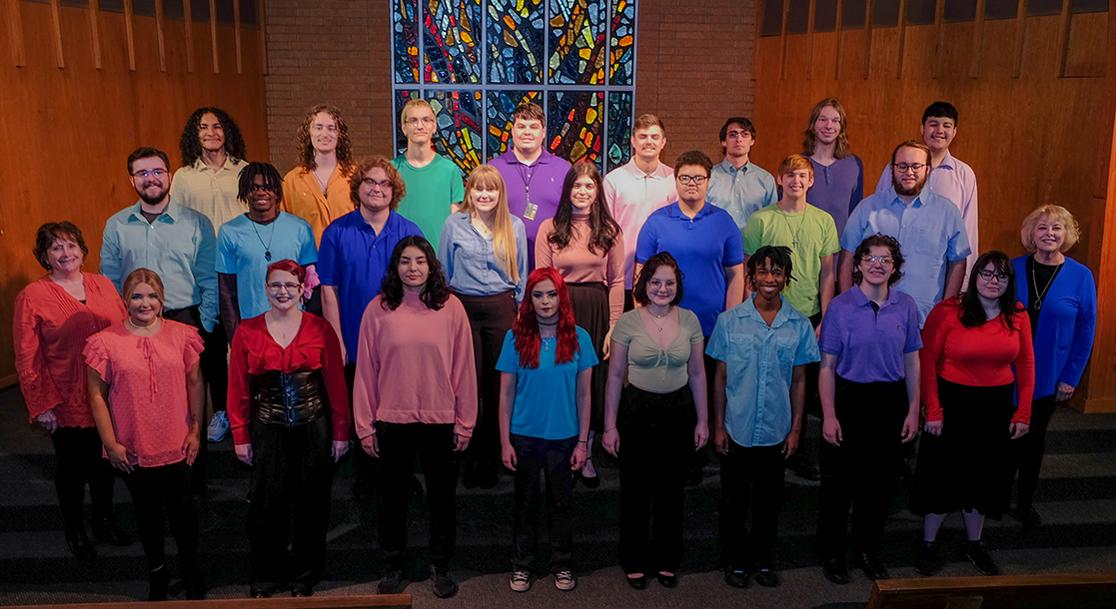 The University of Science & Arts of Oklahoma's Concert Choir and Chamber Ensemble will present their spring concert Sunday, April 16, at 2 p.m. in the school's Alumni Chapel. The event is free and open to the public.
The performance will include a variety of choral pieces arranged for voices and instruments as well as several a cappella selections. Representing a number of styles and original languages, the program includes "No Time," a traditional camp meeting song; "Wangolo," a Haitian folk song; "Ad Astra," by Jacob Narverud; and "Over My Head," a traditional spiritual arranged by Adam and Matt Podd.
Adjunct professors Davon Carrington and Ron Blankinship and music alumnus Joey Willoughby will join forces with the choral ensembles on saxophone, oboe, African percussion and Indian tabla drums. Rhenada Finch, collaborative artist and adjunct professor in music, will serve as the piano accompanist for the event. Dr. Jan Hanson, professor of music, will serve as the conductor for the concert choir and director for the chamber ensemble.
The concert choir is an ensemble made up of students from more than a dozen majors across several disciplines of study. The choir regularly performs on campus and has collaborated with local high school and university choirs in joint performances.
Specializing in a cappella choral music, the chamber ensemble is well-known throughout the region, frequently performing for community events and special functions. During the current school year, the chamber ensemble has performed at the Altrusa Hall of Trees, USAO homecoming and the Chicakasha Area Arts Council Friday Art Walk. The chamber ensemble joined with singers from more than a dozen Oklahoma universities in January at the Oklahoma Music Educators Association's Annual Conference in Tulsa.
For more information, contact Hanson at 405-574-1298 or jhanson@usao.edu.