Choral ensembles harmonize for April 9 concert
---
April 05, 2013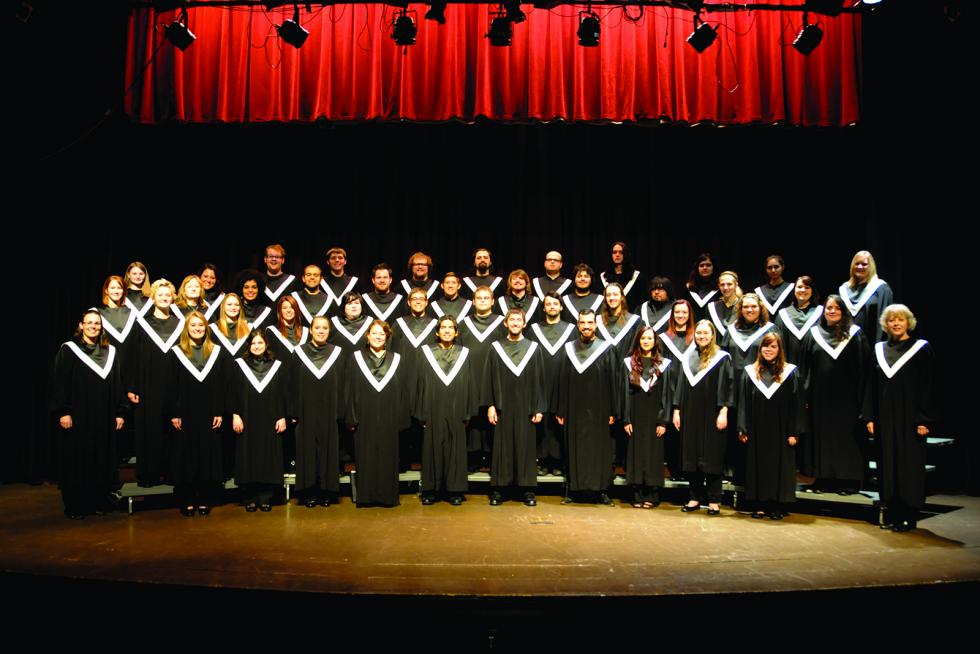 Two choral ensembles will combine efforts to present a spring concert scheduled to begin at 7:30 p.m. on April 9 in Te Ata Memorial Auditorium.
The event is free and open to the public.
The USAO Concert Choir will debut "Abide with Me," a piece written by student Jordan Danser, a freshman mathematics major from Chickasha.
A member of the Church of Christ, Danser was trained from a young age in shaped note notation, a special kind of music notation created in the 19th century used to make congregational and community singing easier.
Now an accomplished composer and arranger of a cappella, or unaccompanied, music, Danser studies voice under Dr. Ken Bohannon, associate professor of music.
Danser also sings in both choirs and is pursuing a minor in music.
The concert choir will also perform choral music by Mozart as well as spirituals and traditional African-American worksongs.
Kate Sekula, special adjunct instructor of music, will accompany the choir on piano.
Emily Harrison, a sophomore speech language pathology major from Lindsay, will provide cello accompaniment. Graduating music major Ariel Morgan, of Enid, and James Harper, a junior music major from Comanche, will contribute percussion.
The Concert Choir is open to students from all majors. It has performed for the Festival of Arts and Ideas series and in collaboration with local university and high school choirs.
The USAO Chamber Choir is an auditioned group of 12 students.
The ensemble is slated to perform selections from Johannes Brahms' "Liebeslieder" and "Neue Liebeslieder" waltzes and will feature solos and duets.
The singers will perform an opera chorus, staged, from Giuseppe Verdi's Nabucco.
Other selections from the program include the folksong, "Shenandoah" and Billy Joel's "And So It Goes."
The chamber choir is accompanied by Rhenada Finch, instructor in music.
Both choirs are under the direction of Dr. Jan Hanson, professor of music.
More information about the concert can be obtained by calling 574-1298.