Church Basement Ladies at USAO This Sunday
---
March 04, 2010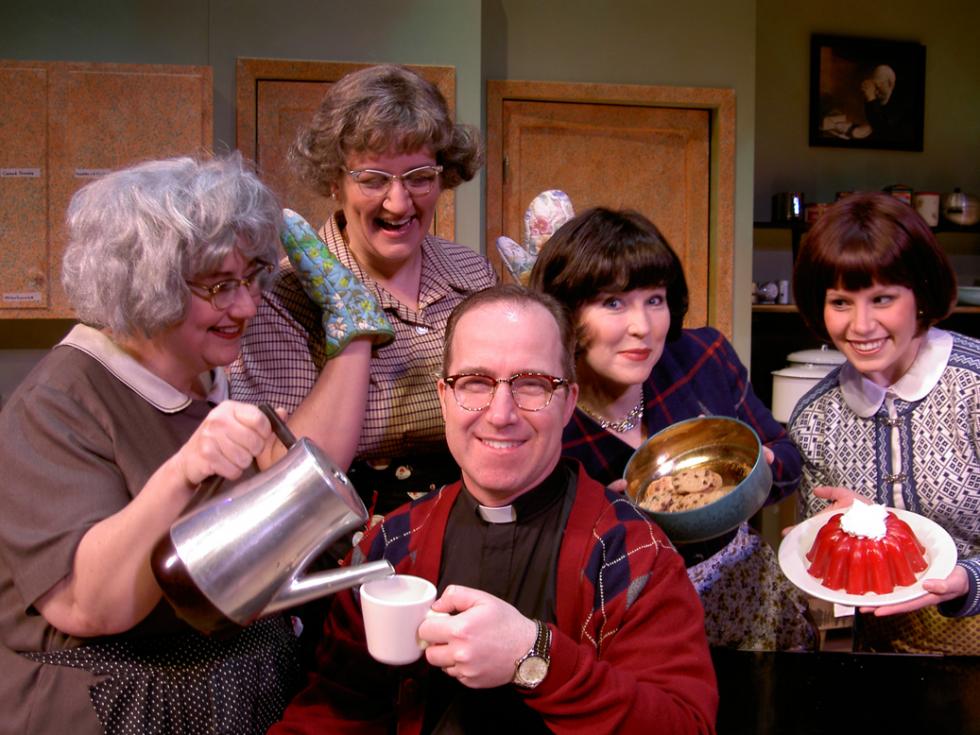 A celebration of the church basement kitchen and the women who work there, Church Basement Ladies, a new musical comedy, is coming to the University of Science and Arts April 18 for two performances at 2 and 7 p.m. in Te Ata Memorial Auditorium.
The USAO Vocal Jazz Ensemble is sponsoring the Chickasha visit. Tickets are $18 for groups of five or more, $20 for single tickets, and can be purchased by calling 405-574-1213. For more information, call Ken Bohannon at 405-574-1293. Fifty percent of the net profit from the show goes to the ensemble to help support their spring tour to Mexico.
The musical features four distinct characters and their relationships as they organize the food and solve the problems of a rural Minnesota church about to undergo changes in 1964.
"From the elderly matriarch of the kitchen to the young bride-to-be learning the proper order of things, we see them handle a record-breaking Christmas dinner, the funeral of a dear friend, a Hawaiian Easter fund-raiser, and, of course, a steaming hot July wedding," Bohannon said.
"They stave off potential disasters, share and debate recipes, instruct the young and keep the pastor on due course while thoroughly enjoying, (and tolerating) each other as the true 'steel magnolias' of the church. Funny and down to earth, audiences will recognize these ladies as they witness the church year unfold from below the house of God."
Church Basement Ladies uses the Scandinavian Lutheran humor writings of The Lutheran Ladies -- Janet Martin and Suzann Nelson -- who are authors of a host of humorous books the most famous being Growing Up Lutheran. The script is by Jessica Zuehlke and Jim Stowell with music and lyrics by composer Drew Jansen, who gave us the music for the popular long-running hit, How To Talk Minnesotan, The Musical.
For more information and video clips, visit here or search YouTube for "Church Basement Ladies."