Classical 'rock star' celebrated with concert Tuesday
---
September 28, 2011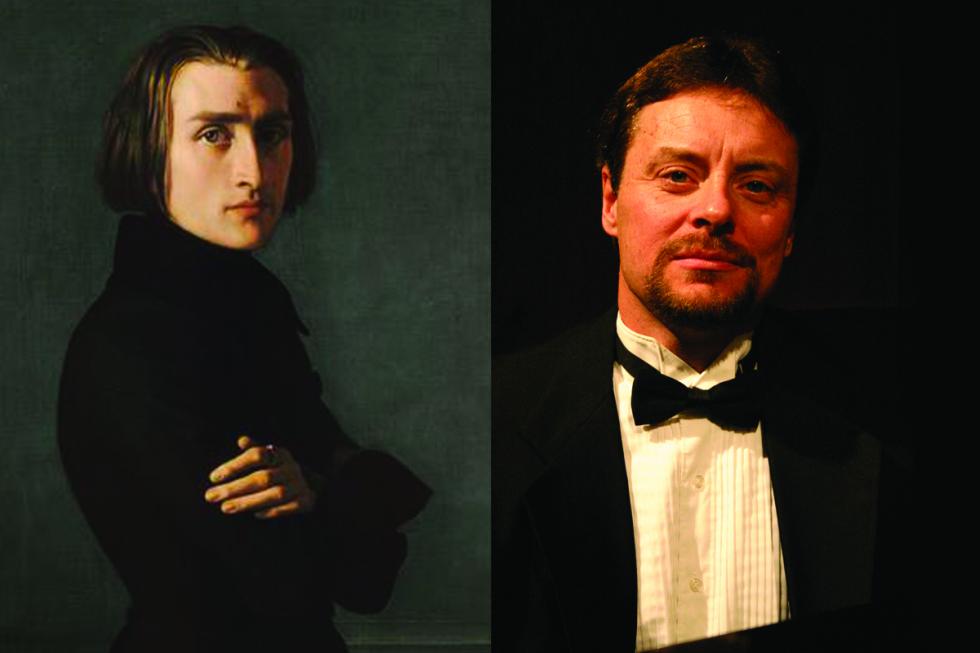 He was the first musical superstar. In one 12-year period of his life, he performed some of the most technically difficult piano music ever composed more than a thousand times in more than 350 cities. He is thought by many critics to be the greatest pianist of all time.
His name was Franz Liszt and 2011 marks the 200-year anniversary of his birth.
To celebrate Liszt's legacy and shed light on lesser-known aspects of his prolific career, Dr. Stephen Weber is slated to host a solo faculty recital featuring Liszt's music and its connections to artwork, literature, poetry, and drama. The recital is scheduled for 7:30 p.m. on Tuesday in the Alumni Chapel on the campus of the University of Science and Arts.
The event is free and open to the public.
Weber, professor of music and chair of the arts and humanities division at USAO, is highlighting in his recital two aspects of Liszt's music that are overlooked by the composer's admirers: his transcriptions of works by other composers and his sacred music.
In the first portion of the recital, Weber will perform Liszt transcriptions of works by J. S. Bach, Ludwig van Beethoven, Franz Schubert, Hector Berlioz and Richard Wagner. This transcription process involved taking scores of music written for many instruments and distilling them down into a form that could be played by a solo pianist.
"Transcription is a highly creative process that, for Liszt, involved active composition as he breathed new life into sections that were more mechanical in their orchestral form," Weber says.
"Liszt catapulted Berlioz to fame by virtue of association. Berlioz was penniless and his work unknown until Liszt took it upon himself to transcribe his work for piano and then paid for the publication of the score. It was Liszt's championing and performance of that work that led to the public's eventual appreciation and canonization of Berlioz as an important composer."
Liszt's sacred music will occupy the second half of the program. Drawing from music composed during three different periods in Liszt's life, Weber will demonstrate that the composer's bawdy public image was balanced out in his private life by a sincere desire to put his music in service to God.
"It has been said that Liszt had two major preoccupations in his life," Weber says, "and they were women and religion."
"In his later years, he moved to Rome and dedicated himself to the Church, eventually receiving at least four minor positions in addition to joining a Franciscan order. This devotion was reflected in every period of his life as a composer."
In addition to musical performances, a multimedia presentation will give the audience a better understanding of how Liszt's music interacted with other art forms of his time period.
Weber has been teaching at USAO since 1995. He received his doctorate from Texas Tech University in 1993. Weber received the Regents Award for Superior Teaching at USAO in 1997 and has more than 80 published compositions for a variety of media to his credit.
Interested parties are invited to call 574-1239 for more information.