USAO prepares for final commencement with President Feaver
---
April 12, 2023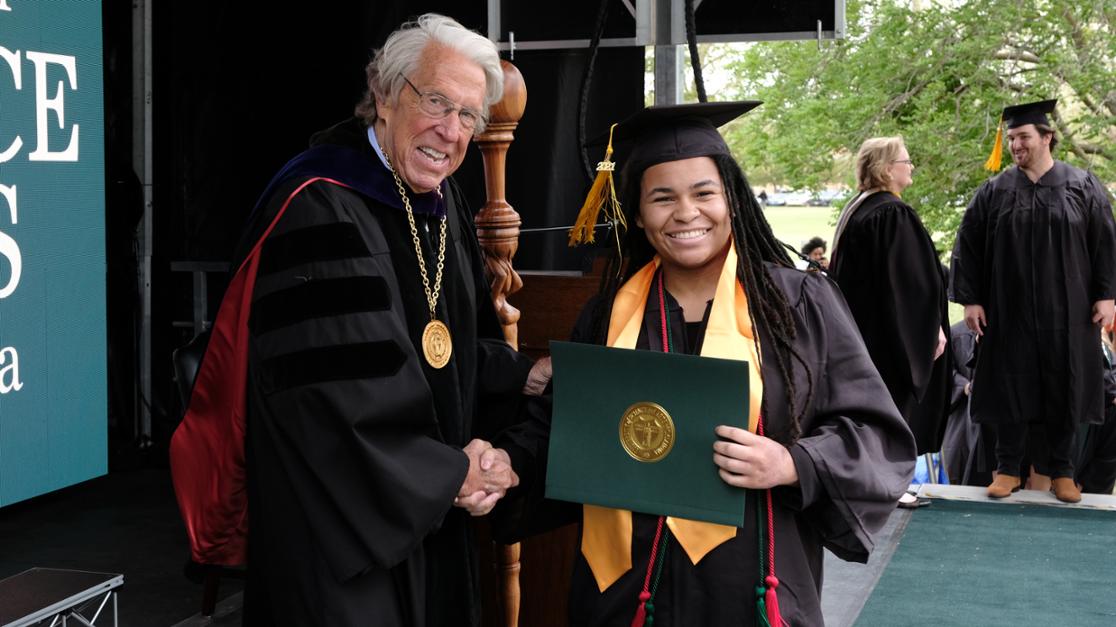 The University of Science & Arts of Oklahoma is preparing for its final commencement ceremony during the tenure of President John Feaver. The institution's spring 2023 graduation ceremony will be held April 29 at 11 a.m. on the Oval in the center of campus.
"While every commencement is an immensely special event, this year's is especially poignant, as it could be said that I am now graduating too," said Feaver. "When I look back at the many years I have spent on this campus, and all the changes I have seen throughout that time—both in the faces that have walked through these halls, and in the buildings themselves—I am incredibly proud to have been a part of this institution's history. Every student crossing the stage now takes their place in that history, and in this university's tradition of outstanding interdisciplinary education."
Chancellor of the Oklahoma State Regents for Higher Education, Allison D. Garrett, will deliver this year's commencement address.
"I congratulate President John Feaver on his pending retirement from the University of Science & Arts of Oklahoma," said Garrett. "With more than 20 years of service on the Council of Presidents, Dr. Feaver is currently the longest-serving president in Oklahoma public higher education. His contributions to our state system are immeasurable, given his deep understanding of the opportunities and challenges facing our institutions, his passion to demonstrate the value of a liberal arts education, and his commitment to student success. I wish him the best in his retirement."
Garrett took office as chancellor of the Oklahoma State System of Higher Education on Nov. 8, 2021. She is the first woman to hold the position.