Community first on Drover Difference Day
---
February 27, 2012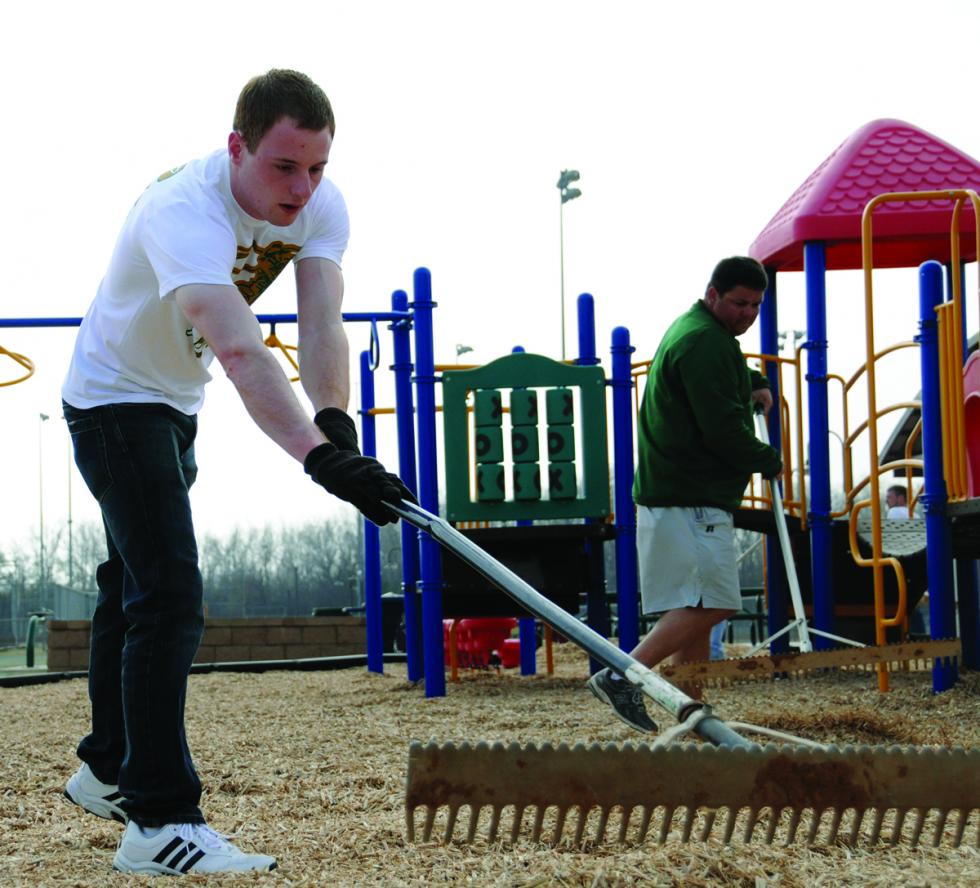 Students, staff and faculty are doubling down on their commitment to making Chickasha a better place to live as Drover Difference Day enters its second year at the University of Science and Arts.
On March 2, USAO volunteer crews are scheduled to fan out all over town to engage in volunteer projects. Work is expected to place in conjunction with the Chickasha Public Library, Ross Health Care, the Grady County Historical Society, the Women's Resource Center, the Resurrection House and the Bill Wallace Early Childhood Center among others.
In the first year of the program, more than 60 people from USAO spent the day engaged in acts of volunteerism ranging from yard work for homebound critical-care patients to serving as playground monitors during recess.
Mayor Hank Ross sees the effort as an example of what Chickasha does best.
"Great communities stand on solid planning and hearty volunteerism," said Ross.
"I salute the students, faculty and staff who volunteer in the Drover Difference Day. It's a great example of what unites Chickasha -- people who care and are generous."
Local businesses are sponsoring Drover Difference Day by providing lunch and other support materials for the volunteers.
Sponsors this year include First National Bank and Trust Company, Brandt's Ace Hardware, Ross Seed Company, Sherwin Williams, Chickasha Lumber, Atwoods, Homeland, A & E Grill, Chicken Express and La Fiesta.
Drover Difference Day is organized each year by USAO's Student Services team. Bobbie Simpson, a student life counselor with the department, sees the day of volunteerism as an outreach of the university's mission.
"Drover Difference Day is a great way for USAO to connect and build relationships with the Chickasha community," Simpson said. "It shows the true spirit of USAO by giving back to others."
More information about Drover Difference Day, including volunteer and sponsorship opportunities, can be obtained by calling 574-1278.