Concert Band Spring Concert
---
March 12, 2010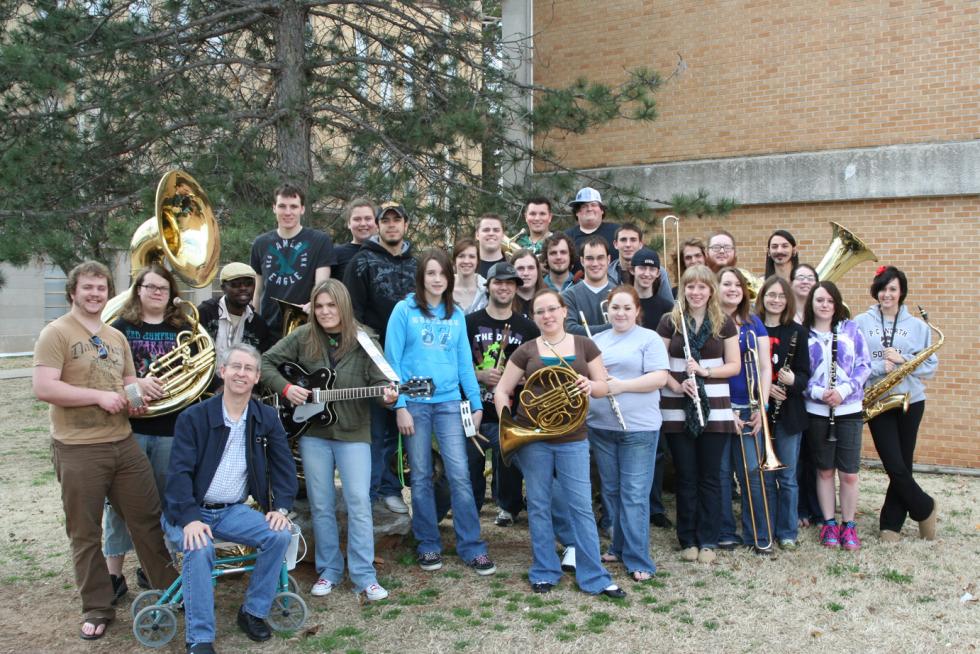 Two talented music groups will be featured in one night of entertainment during the Spring Concert of the Concert Wind Ensemble and The Key Players at the University of Science and Arts of Oklahoma. The performance is scheduled April 5 at 7:30 p.m. in Te Ata Memorial Auditorium on the USAO campus.
"The keyboard group will surprise you with rich, powerful and complex sounds. We entertain with unique arrangements of classic rock hits," said Dr. Dan Hanson, professor of music and director of both groups. "The music menu includes Frankenstein, Hurts So Good, Boy From New York City, Pipeline, You've Lost That Lovin' Feeling, Donna, Cherish and others," Hanson said.
The Key Players include John McCool, a music major from Austin, Texas; Joy James, a music major from Oklahoma City; Adam Bryant, a music major from Oklahoma City; Ashton House, a music major from Eakly; Candace Shanholtzer, an art major from Sulphur, Ariel Morgan, a music major from Enid; Jesse Merritt, a music major from Minco and Hilary Devries, a biology major from Tulsa.
In addition to the Key Players, the USAO Wind Ensemble also will perform. "The 35-member Wind Ensemble will present a colorful and challenging program of the classics including The Stars and Stripes Forever, Zacatecas and great works from W. Francis McBeth, Robert Jaeger and Anne McGinty.
"The program showcases an impressive range of talent from this versatile group. Performers are drawn from every course of study at USAO. Membership is open to anyone who enjoys performing music in a spirit of fun and creativity," Hanson said.
"The Wind Ensemble is a welcome break from the routine of classroom studies. The band provides a quality social and performing experience for everyone. Both musical groups serve to educate and entertain while meeting degree requirements for the student."
Members of the Wind Ensemble also serve as the Pep Band at home basketball games. Scholarships are available to each member of both ensembles.
The concert is free and the public is invited.