Concert Exhibits Western Appeal April 14
---
April 11, 2006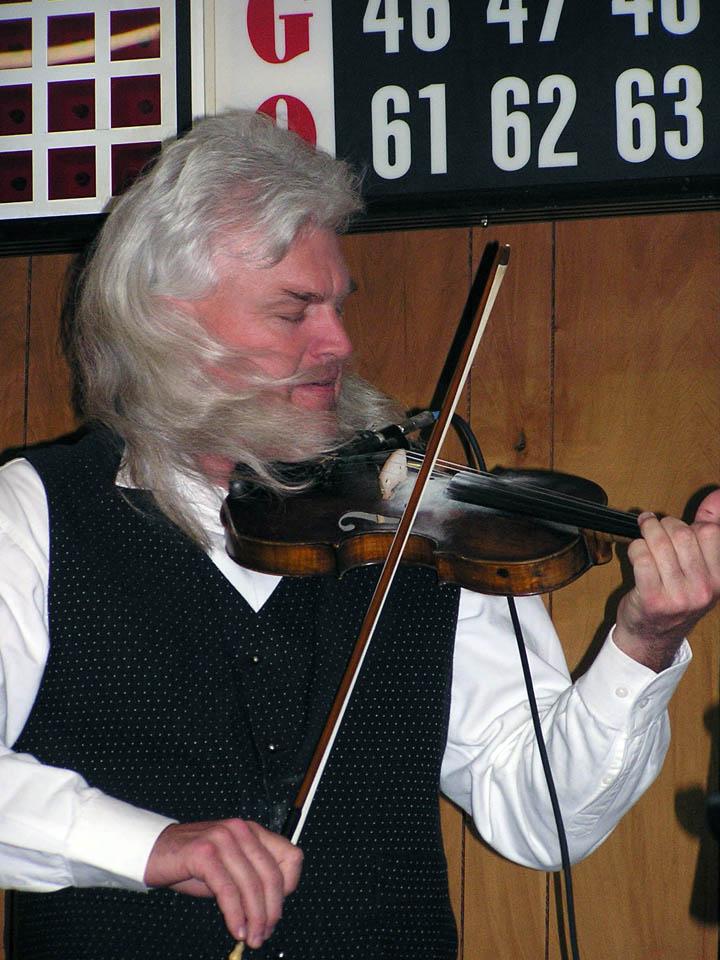 Is it possible to fuse country music with Motown tunes? At the University of Science and Arts, Joe Settlemires and his Showband will attempt the musical feat on April 14. The free concert begins at 7:30 p.m. in the Davis Hall Theatre.
Although the Showband generally is known for its swing style and pop pieces, this concert brings more of a country flair to the table. And for a good reason: special guest fiddle player Monte Gaylord is joining the band for the special event
Over his musical career, Gaylord has played for popular country groups such as Brooks & Dunn, Asleep at the Wheel and Clint Black, to name a few. He is the current Oklahoma State Fiddle Champion, reigning flattop picking champion for the state and is the recipient of several other fiddle contest awards across the United States.
The concert also will feature guest singer Larry Whittle of Oklahoma City. Whittle has performed country tunes all over Oklahoma and West Texas.
Although the concert's focus has a western spur, traditional Showband fans shouldn't feel shooed off. The evening's repertoire includes an eclectic mix of popular songs from multiple eras. In addition to a Reba McEntire tune, the band will perform "Sweet Georgia Brown," "Devil With the Blue Dress," "Free Ride," and a Frank Sinatra piece.
Lead singer and emcee Denver Duncan said that the Showband has helped expand him. "For me it's been a cool stretch to do different styles of music," he said. "It has really broadened my musical horizon." Duncan studied music and communication at USAO from 2003-05.
Each semester, the Showband travels throughout the state performing at various events and locales. The concert is the final performance for the spring semester. In fact, it is the last performance for three band members who are saying farewell to the group.
Singer Stacie McLeod and keyboardist Rhenada Finch are both are graduating later this month. McLeod is a music senior from Ardmore and a three-year Showband member. Finch, also a three-year band member, is a music senior from Lindsay. Duncan, who has sung for two years in Showband, also is leaving to continue other musical ventures. He currently leads music at New Church in Oklahoma City.
Settlemires, guitarist and director of the ensemble, is proud of both the band and its departing members.
"This is a special concert to me," he said. "I have watched these three performers develop their craft and grow professionally. I am proud of this entire band and I know they will make Stacie, Rhenada and Denver's final concert the best concert to date. We'll miss them."
The USAO Showband is performing in its fifth year. Membership is open to USAO students who wish to audition.
The concert is free and open to the public.