Science & Arts Connects to Oklahoma's Research Network
---
September 22, 2021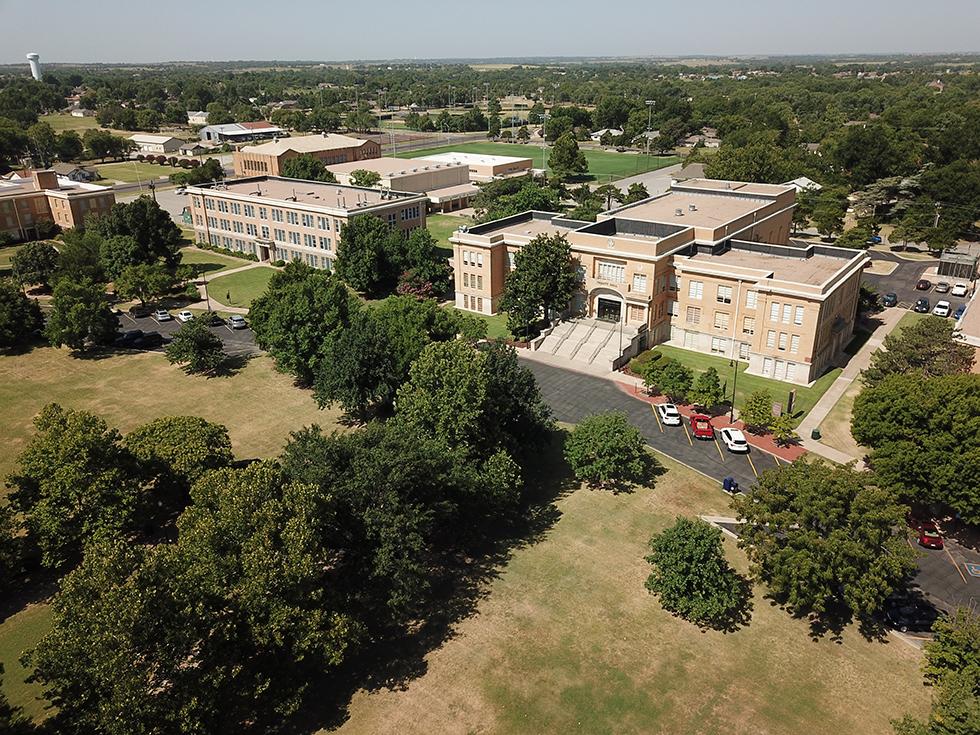 Thanks to a National Science Foundation grant awarded to the Oklahoma State Regents for Higher Education and OneNet, the University of Science & Arts of Oklahoma is connected to the OneOklahoma Friction Free Network (OFFN).
Serving as the state's official research network, OFFN provides higher education institutions a dedicated 10 and 100 Gbps internet route that is much faster than traditional internet highways, allowing researchers to transmit data and interface at significantly higher speeds. Making advanced cyberinfrastructure tools and services available to Science & Arts, faculty will be able to use them for initiatives in stereochemistry, thermodynamic favorability and the environmental characteristics of urban areas.
Dr. Dany Doughan, associate professor of chemistry and computer science, is serving as the co-principal investigator for the grant, leading the research and application adoption for the five higher education institutions that it connects to OFFN. Dr. Nicholas Boyde, assistant professor of chemistry, and Dr. Rachel Jones, associate professor of environmental science and biology, are leading other projects that the connection supports.
"Now that Science & Arts is connected to OFFN and its highspeed data transmission capabilities, faculty members on campus have quick access to the extensive computational resources found at the larger institutions of higher education in the state," said Doughan. "Access to these resources creates unique research and educational opportunities for Science & Arts in the fields of data analysis, data mining, energy optimization, thermodynamic favorability, stereochemical visualization, molecular modeling, environmental modeling, and parallel computing to name a few."
In August 2020, the State Regents received a $232,275 Campus Cyberinfrastructure grant from the NSF's Office of Advanced Cyberinfrastructure to connect five state institutions to OFFN in order to advance science applications and research projects. In addition to Science & Arts, the two-year award also connects Oklahoma State University Institute of Technology, Oklahoma State University-Oklahoma City, Redlands Community College and Oklahoma Christian University to OFFN. Previous awards have connected 12 institutions to the network, with this current one focusing on smaller schools.
"The State Regents are pleased to connect Science & Arts to the OFFN network," said Chancellor Glen D. Johnson. "The connection through OneNet will enable new and diverse research collaborations for Science & Arts' faculty and students, particularly in STEM areas. We look forward to the scientific discovery that results from the new computing tools available to Science & Arts."
OneNet, the comprehensive digital communications initiative of the state system of higher education, manages OFFN and the new connections to it. Vonley Royal, OneNet executive director and higher education CIO, is providing oversight for all aspects of grant implementation.
"OneNet is Science & Arts' partner in research and education and ensures faculty and researchers have access to the networking and technology required to propel scientific discovery and innovation on campus," said Royal. "Expanding access to networks like OFFN is vital to providing resources that enhance these initiatives for universities like Science & Arts."
For more information, contact Doughan at ddoughan@usao.edu.