Country Music Hall of Famer Harold Bradley Joins USAO ShowBand
---
March 23, 2007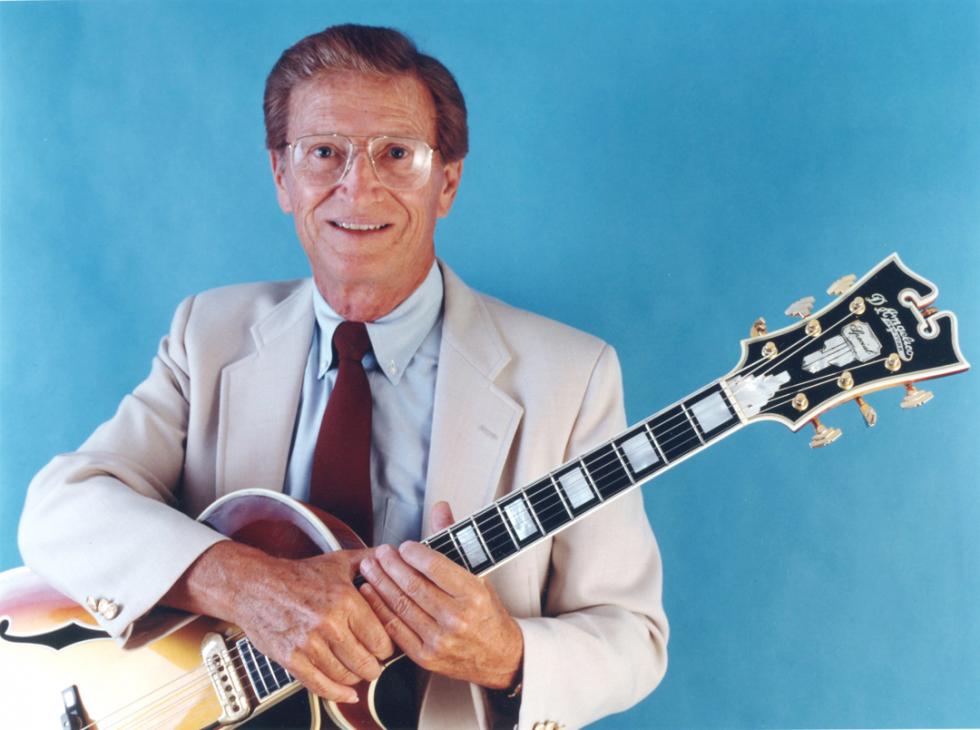 CHICKASHA – Country guitarist Harold Bradley has recorded with Elvis Presley, Patsy Cline, Hank Williams and dozens of Nashville's biggest and brightest stars. On April 6, he'll add a local band to his musical résumé when he performs with the University of Science and Arts of Oklahoma's ShowBand.
Bradley, a 2006 inductee into the Country Music Hall of Fame, will share the spotlight with USAO's acclaimed big band for a free concert beginning at 7:30 p.m. in the Te Ata Memorial Auditorium on the USAO campus. A free master class for students and the public will be held at 11 a.m. that morning in Davis Hall 124 as well.
"We're really excited about the opportunity for our students to work with Harold," said Joe Settlemires, director of the ShowBand. "I'm not sure that another opportunity like this would ever come along for them."
Since its inception five years ago, the ShowBand has performed across the state as ambassadors to USAO. The eclectic ensemble features a lineup of hits from Sinatra to Santana, from the Dixie Chicks to the Doobie Brothers.
Country Music Television, Inc., recently called Bradley "the most recorded session musician in history." And for good reason. The country veteran has been recording in studios across the country for more than 60 years.
Bradley's tie to USAO comes through fellow guitarist Settlemires. Bradley has served as performer on and producer of Settlemires's own solo guitar albums over the past several years.
A noted musician in his own right, Settlemires is the youngest surviving member of the Texas Playboys. He has been inducted into four musical halls of fame, including three western swing organizations. Settlemires directs the ShowBand with the assistance of his wife, Donna.
In addition to performing with Bradley this spring, the ShowBand recorded its first album over spring break at Hilltop Recording Studio in Nashville. Bradley helped produce and played rhythm guitar on the album, which will be sold at the concert.
The ShowBand's April 6 concert and master class are free and open to the public.