Creativity the focus of Student Leadership Conference Feb. 5
---
January 31, 2013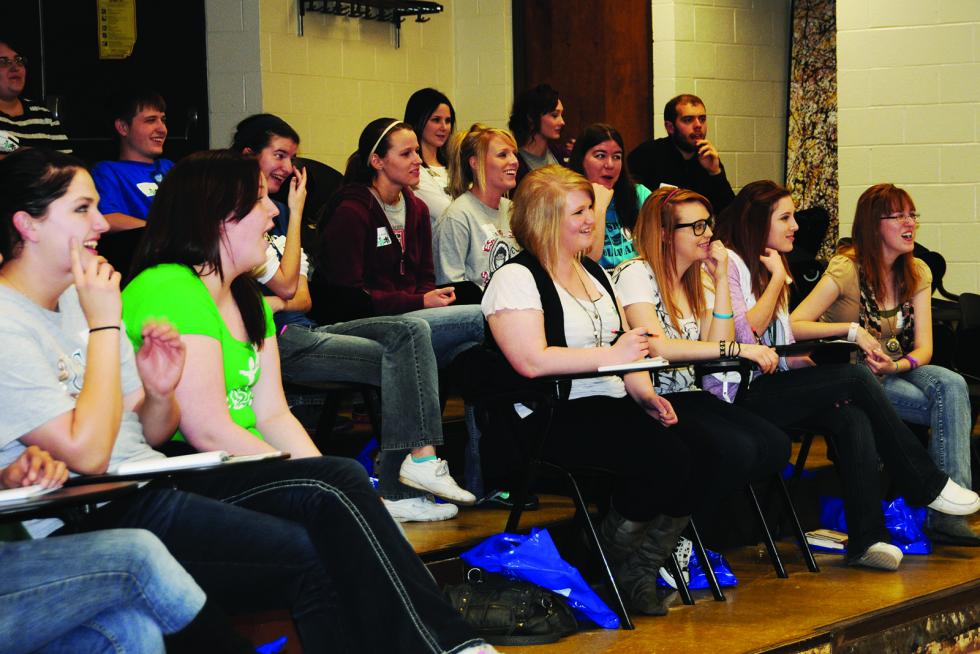 Creativity expert David Burkus is scheduled to deliver the keynote address for the 3rd annual USAO Student Leadership Conference beginning at 6 p.m. on Feb. 5 in the Davis Hall Amphitheater.
Burkus is assistant professor of management at Oral Roberts University where he teaches courses on creativity, entrepreneurship, and organizational behavior.
He is a fellow of the Royal Society for the Arts and was named an "Expert-in-Residence" by Creative Oklahoma.
Burkus is also the founder and editor of LDRLB, an online think tank that shares research and best practices through articles, videos, and podcasts.
He is the author of the forthcoming book Myths of Creativity to be published in fall 2013.
Check-in will begin at 5:30 p.m. in the amphitheater lobby.
The leadership conference is designed to give students an opportunity to develop and enhance their leadership skills while networking with other leaders on campus.
After Burkus's keynote address, participants will attend breakout sessions run by Burkus and others to discuss and refine specific leadership tools.
Other presenters include USAO students, staff and faculty as well as community leaders from Chickasha's Economic Development Council.
The conference is sponsored by USAO Student Services and the Division of Enrollment Management and is co-sponsored by the President's Leadership Council, the Student Government Association and the Student Activities Board.
Interested students can register in the Student Services office, located on the top floor of the Student Center, or online at the conference website at link.usao.edu/USAOSLC13.
For more information, call 574-1378.