Crick earns Staff Achievement Award for quarter
---
March 26, 2015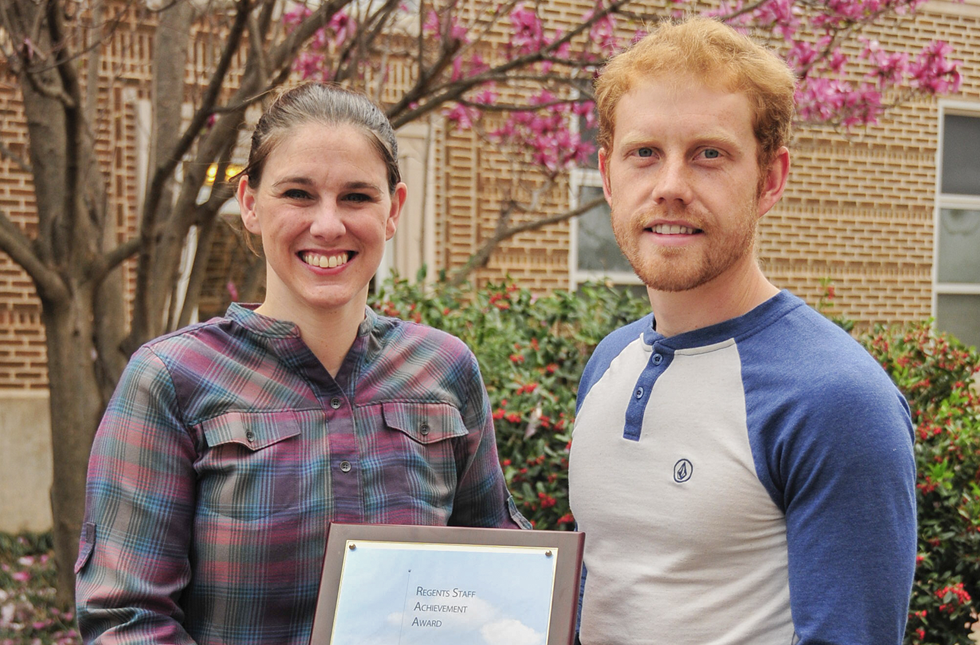 Admissions Counselor Niall Crick was awarded the Regents Staff Achievement Award for the second quarter of 2014-15.
One nominee described him as a "great example of who we want our graduates and representatives to be.
"Niall has the ability to analyze a situation and solve problem or develop new procedures with flexibility and dedication."
Crick has been a member of the USAO staff since 2012.

He is originally from Edinburgh, the capital city of Scotland, and came to USAO in 2008 on a soccer scholarship.

Crick was a four-year soccer player for the Drovers and was a member of three teams that made the national tournament. He was a two-time NAIA All-American and won numerous other awards as a player. He graduated from USAO in April 2012 with a Bachelor of Arts degree in communication.
Crick was presented the award by Ashley Donald, administrative assistant for Student Services and 2013-14 Regents Staff Achievement Employee of the Year.
The Regents Staff Achievement Award is presented quarterly to one outstanding staff member. From these award winners, an Employee of the Year recipient is selected. That person will be recognized at the USAO Board of Regents meeting in September.