Dancing Grandmother Influenced Comedy Tour Coming to USAO
---
February 18, 2010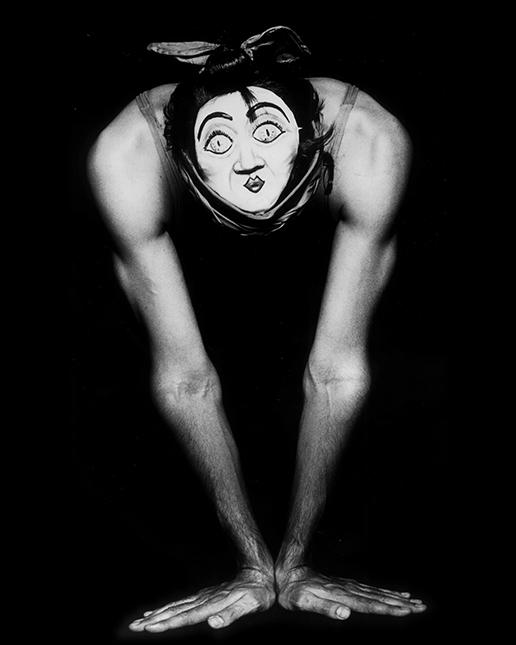 A spontaneously dancing grandmother and the Ed Sullivan Show were two early influences on comedian Robert Post. Post brings his "riveting, eclectic and uproariously funny" Post Comedy Theatre to Chickasha Feb. 23 at 7:30 p.m. in Te Ata Memorial Auditorium on the USAO campus.
The Post Comedy Theatre is the third performance of the ninth season of the Davis-Waldorf Performing Arts Series at USAO. Tickets are available at the USAO Business Office, 1727 W. Alabama, or by calling 405-574-1213.
The Davis-Waldorf Performing Arts Series is supported by Mid-America Arts Alliance with generous underwriting by the National Endowment for the Arts, Oklahoma Arts Council, the Kirkpatrick Family Fund, the USAO Foundation and foundations, corporations and individuals throughout Arkansas, Kansas, Missouri, Nebraska, Oklahoma and Texas.
Post says that two major influences sparked his childhood desire to go into show business -- "the sight of my grandmother, Assunta DiMenna, spontaneously dancing and singing at any family occasion (including funerals), and the classic vaudeville, juggling and specialty acts featured on the Ed Sullivan show in the 60's."
At a loss for a major as a freshman at Ohio State University, Post signed up for classes in Absurdist Literature because he liked the sound of "absurd." After a year of studying the works of Beckett, Pinter, Ionesco, Genet and others, Post says he was enchanted and thought that all great literature was written this way.
"This was the second beginning of my warped sense of humor -- the first developed throughout 12 years of Catholic school." In spite of the fact that he holds the record for the most discipline marks in St. Augustian Elementary School's history for "difficulties" with attention, conduct, tardiness, and obedience, he turned out to be a dedicated student of life.
Post's career as a performing artist would never have happened if he had been successful at his first love, golf. But -- being half Italian -- he struggled with his temper as a player. He did enjoy success as a caddy and carried the bags of some of the greatest players of all time including Byron Nelson, Tom Weiskoff, Lanny Watkins, Judy Rankin, and Chi Chi Rodriguez.
In 1978, in a quest to find a teacher who could help him blend his love of character work with the magical techniques of the movement arts, Post traveled to the woods of South Paris, Maine to take a workshop with theatre artist Tony Montanaro. This began the foundation of Post's unique creative style and his artistic collaboration with Montanaro, which continued until he passed away in 2002.
Over the past 20 years, Post has performed in every conceivable setting including street corners, dinner theaters, prisons, factories, schools, TV commercials, homeless shelters, festivals, river boats and with symphony orchestras.
For more information on the Post Comedy Tour, visit www.robertpost.org or visit the USAO YouTube site -- look for Post Comedy Tour in the Uploads section.
Tickets for the performance are $10 for the general public, $8 for seniors 60 and above, $3 for high school students and children under 18, $5 for USAO staff or faculty and $2 for USAO students.
The ninth season of the Davis-Waldorf series concludes March 23 with Zimbalista! at 7:30 p.m. in Te Ata Memorial Auditorium.