USAO announces live, online interactive performing arts series
---
September 03, 2020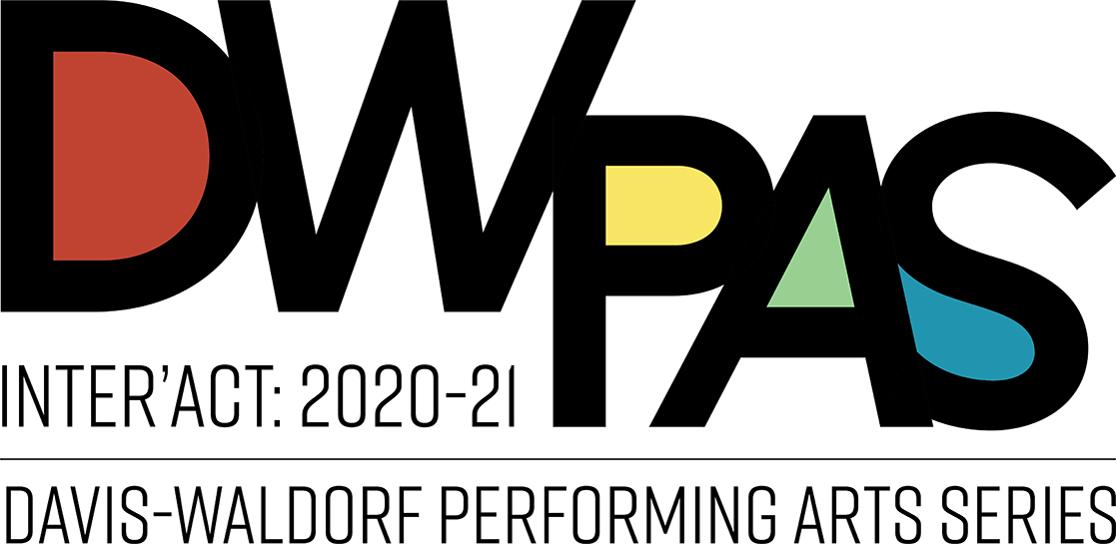 While the COVID-19 pandemic has made in-person concerts a risky business, the University of Science and Arts of Oklahoma continues the mission of the acclaimed Davis-Waldorf Performing Arts Series in an innovative format. For 2020-21, subscribers will have live conversations, workshops and concerts in an alternative, online season entitled "Inter'act."
World-class artists will collaborate in exclusive "online residencies" to provide audiences with the rare opportunity to engage with live, intimate performances and post-show question and answer sessions. Tickets to the performances will be free, however DWPAS subscribers must join the mailing list to receive information and access to this season's live performances through email.
The season will also feature several low-cost workshops as professional development opportunities for teachers and masterclasses for community members interested in theatre and music. Spaces are limited and will be reserved on a first-come, first-served basis.
"Throughout history, the 'entr'acte' was music, dance or a dramatic interlude performed between the acts of the main production," said Katie Davis, professor of theatre arts and executive director of the series. "While we wait together to celebrate our 20th anniversary season, 'Inter'act' provides a new platform for the delivery of exceptional performing arts experiences. I'm thrilled that this form allows access for those who don't travel to the theatre. This year, every audience member will have the same 'best seat' in the house."
Oklahoma City-based guitar virtuoso Edgar Cruz will kick off the series Sept. 17 at 7 p.m. with a live concert where he will perform pieces from his current repertoire and take requests from the audience. Throughout the evening, Cruz will lead a masterclass-style discussion of solo guitar performance and the rising prominence of fingerstyle guitar-playing in the United States.
After their spellbinding performance of "Dracula" last year, PUSH Physical Theatre will continue this year's alternative season Oct. 8 at 7 p.m. with a behind-the-scenes look at their new pieces in development. Specifically-designed for the DWPAS audience, artistic directors Darren and Heather Stevenson will lead this fascinating live conversation about the company's creative work.
On Oct. 9, PUSH will hold a lunch-hour workshop for 25 performers, instructors and anyone anxious to become more expressive on stage. The class introduces methods of devising and presenting physical theatre, as well as teaching these approaches.
Access to the USAO fall theatre production will also be included in this season. On Oct. 23, the Theatre Arts Program will present Caridad Svich's "Desdemona's Child," a contemporary sequel to Shakespeare's "Othello." The cast and crew will hold a behind-the-scenes conversation after the performance, hosted by guest dramaturg, USAO alumna Cynthia Cunningham.
Daniel Kelly's "Shakespeare in Jazz" will bring this interactive season into 2021 on Feb. 18 at 7 p.m. The award-winning composer and pianist brilliantly reinterprets texts from Shakespeare's most beloved plays through original jazz songs and Nicole Zuraitis' powerhouse vocals. The audience will not only enjoy a concert performance, but will collaborate with them in real-time in the creation of new work.
The following day, Kelly will lead a lunch-hour workshop on collaborative composition that will provide a unique professional development experience that any musician, actor or teacher will appreciate.
Finally, Harmonious Wail will round out the season March 25 with their Americana-infused Gypsy Jazz stylings. This multi-award-winning trio will introduce audiences to the group's distinctive and fiery fusion of musical styles that reach from the jazz of the Hot Club de France to the deepest blues of the Mississippi Delta to the heartfelt folk scenes across every-town America. This online concert is a preview of the live concert by Harmonious Wail that will be featured in the DWPAS 20th anniversary season.
All performances will be free. Workshops will cost $25 per participant and "seating" is limited to allow for the best experience possible. All events will be live and online using software that is free of charge and can be used on a laptop, tablet or smart phone.
The USAO Foundation presents the DWPAS with additional support from the Oklahoma Arts Council, Chickasha Public School Foundation, Mid-America Arts Alliance and community and corporate partners. Its mission is to encourage attendance at high-quality performing arts events as an aspect of a liberal arts education for our students, to provide an affordable entertainment resource for our college family and our community, and to become a leader in local arts education by presenting relevant and culturally diverse programming that broadens the aesthetic of our audiences.
For more information, to subscribe or to purchase a workshop seat, visit www.usao.edu/dwpas or call (405) 574-1213.