Davis-Waldorf Performing Arts Series presents Texas Boys Choir
---
March 08, 2017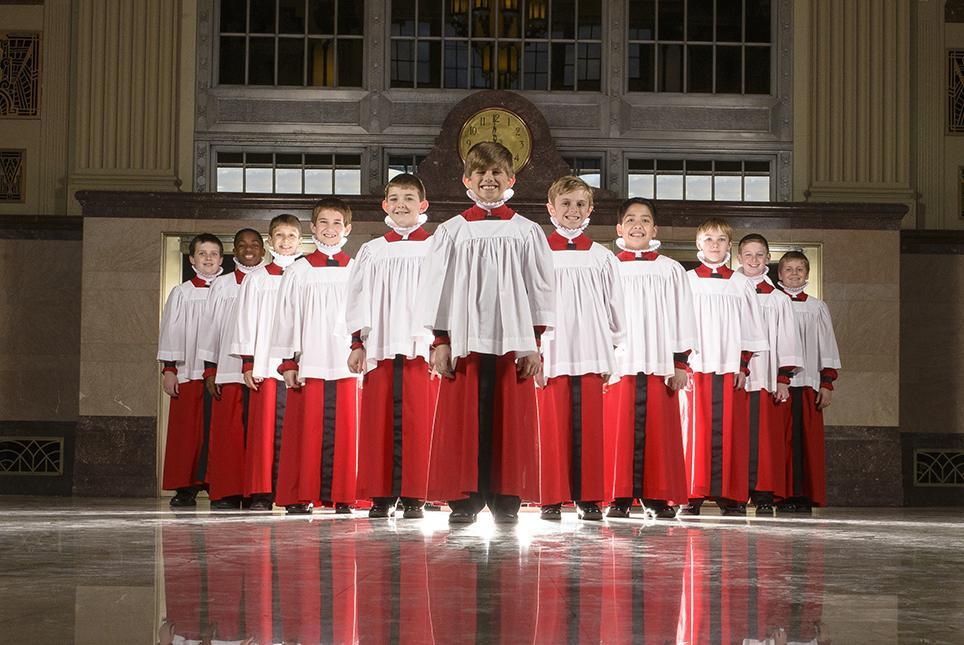 Chickasha audiences are invited to a concert by the world-famous Texas Boys Choir on the University of Science and Arts of Oklahoma campus. This is the final event of the 16th Season of the Davis-Waldorf Performing Arts Series. The choir will return to Te Ata Memorial Auditorium Tuesday, March 21 at 7:30 p.m.
While the choir's program features sacred music from the early Renaissance and Baroque periods, also included are American favorites and a wide array of songs from international traditions designed to create a crowd-pleasing program suitable for all ages.
"We had an overwhelming response to the Texas Boys Choir when they last performed at USAO," said Katie Davis, associate professor of theatre arts and series coordinator. "They arrive on campus, offer a high-quality workshop for students, and then perform a concert that is beautiful, inspirational and friendly for all ages. I love that the Davis-Waldorf Performing Arts Series brings professional music to Chickasha; making classical performance fun, accessible and affordable. It gives residents in our community the chance to bring the entire family to an event that might just inspire the next great musician!"
The Grammy Award-winning Texas Boys Choir was founded in 1946 as a professional nonprofit organization dedicated to fostering the vocal talents of gifted young men, regardless of socio-economic or ethnic background. Steeped in the tradition of European church choirs, members of the boys begin their vocal training at a young age, attending a specialized school where they receive extensive musical instruction as well as a rigorous academic education. Legendary composer Igor Stravinsky called them "the best boys choir in the world."
The Davis-Waldorf Performing Arts Series was founded more than a decade ago to create culture and entertainment opportunities for USAO students and our community. Each year the series brings world-class professionals in music, dance, theatre and other artistic disciplines to the USAO campus. The Texas Boys Choir first performed at USAO during the 2012-13 Davis-Waldorf season and are thrilled to return to Chickasha to celebrate the coming of spring.
This program is made possible in part by a grant from the Oklahoma Arts Council.
General admission tickets are $12 for the general public, $10 for seniors (60+) and Alumni Association members, $4 for all students and kids under 18, $7 for USAO staff/faculty and $3 for USAO students. Tickets can be purchased at the USAO Business Office, online at www.usao.edu/tbc, or by calling (405)- 574-1213.