Deadlines for USAO European Trips Approaching Quickly
---
January 20, 2009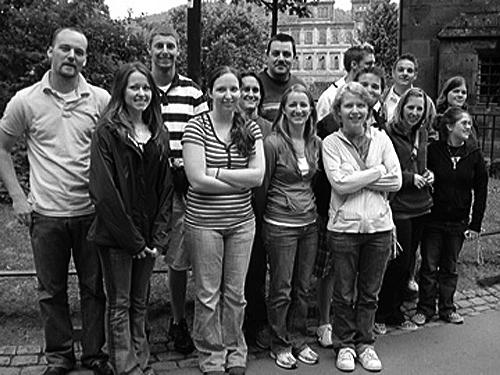 Although this year's USAO trips to Europe don't depart until May, the deadlines to reserve a spot on these adventures are approaching quickly.

The spring 2009 trips feature a tour of England, Ireland and Wales, led by Dr. Brenda Brown, professor of English and chair of the division of arts and humanities. Dr. Stephen Weber, associate professor of music and coordinator of the music department, is planning a tour of France, the Netherlands and Belgium.

The deadline to register for Brown's trip is Jan. 27 and Feb. 3 is the enrollment deadline for Weber's trip. Interested individuals may still enroll after those dates, but additional late fees will apply.

"These trips are a great way for students to see other cultures and interact with USAO alums and people from the community who travel with us," Brown said. "In today's global marketplace, travel abroad is very important to student development."

The England, Ireland and Wales trip departs May 6 and features sightseeing in London, Dublin and County Kerry. Among the highlights are Oxford, Stratford, Blarney Castle and numerous London sights.

Weber's France, Netherlands and Belgium trip departs May 13 and will spotlight Amsterdam, Brussels and Paris. Highlights include the Anne Frank House and Museum, the Delft Porcelain Factory, the Grand Square and Old Town in Brussels, the Eiffel Tower and other cultural and historic spots in Paris.

Fees for the trips include two meals a day, airfare, hotels, entrance fees to sites on the tours and multilingual tour directors. The tours are run through EF Educational Tours and provide historical and cultural narratives of each location.

Additional information is available from Brown at (405) 574-1207 or Weber at (405) 574-1295.