Deer, Brown bridge cultures at conference
---
November 26, 2012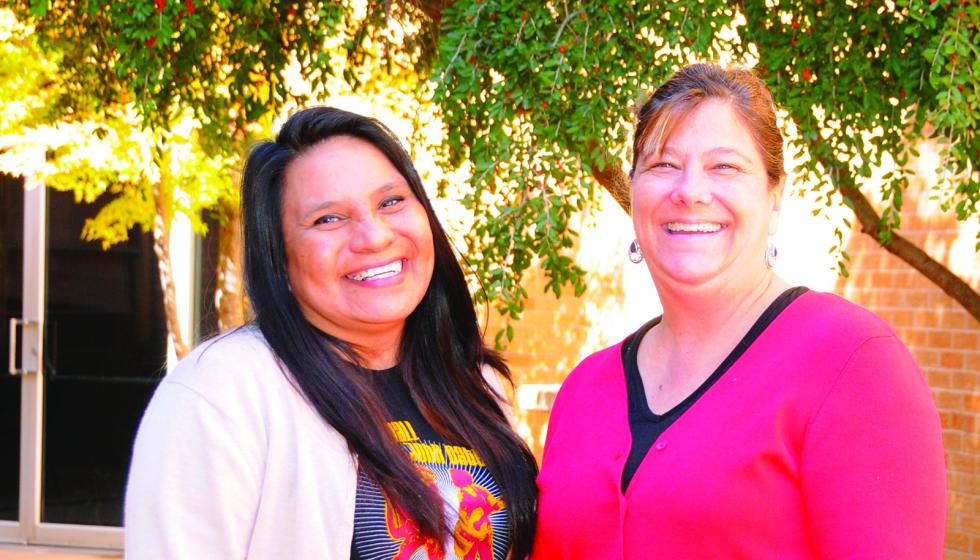 A student and professor for the University of Science and Arts presented a co-authored paper on a dialogue between cultures at the South Central Modern Language Association in San Antonio, Texas this month.
Jamie Deer, a senior English major from Anadarko, and Dr. Brenda Brown, professor of English, presented their research, titled "Re(new)al: A Dialogue Between Cultures," to an audience of educators and students.
The paper explores the relationship between differing cultures and how educational materials are transmitted and received differently during the learning process.
Brown says that her contribution to the paper evolved gradually from her experiences teaching in Oklahoma.
"Prior to moving to Oklahoma, I had no familiarity with Native American culture and little with specific Native American texts," Brown says. "Whatever preconceived ideas I had, which were few, died quickly to be replaced with the new growth of legitimate knowledge, which was carefully shared with me by nontraditional Indian students."
Nontraditional students, either attending or returning to school later in life, represent about 18% of USAO's student population in 2011.
Deer sees the pair's research as an extension of her own experiences returning to school.
"As a member of the Kiowa nation, my understanding of American history and literature is fundamentally different than many of my classmates," Deer says. "My dialogues with Dr. Brown in reconciling these narratives has made both of us intellectually richer and I'm grateful for this opportunity to share some of those experiences."
The Modern Language Association of America (or MLA) is a professional organization for scholars of language and literature.