DeHart joins university campaign leadership
---
September 26, 2014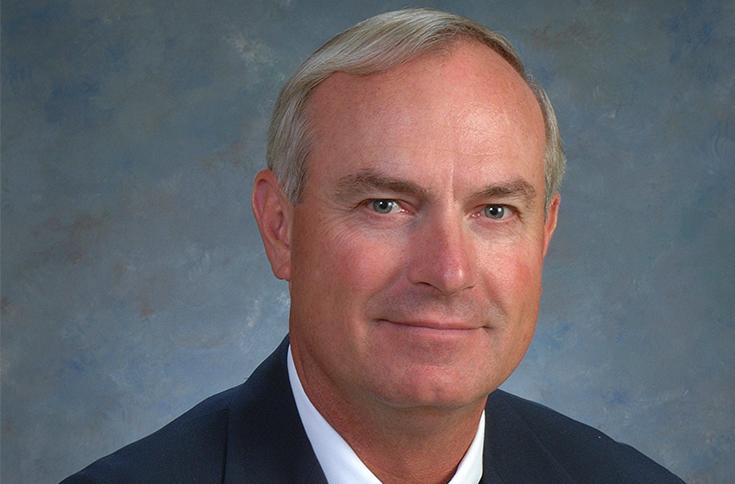 Officials at the University of Science and Arts of Oklahoma announced the addition of long time Chickasha businessman Cary DeHart to the campaign leadership of the Ready, Set, NOW Campaign as chair of the Local and Statewide Friends Division.
Early in the campaign DeHart and his wife B. J. gave $150,000 in support of the $4.85 million goal.
USAO President John Feaver welcomed DeHart's leadership for the campaign as another expression of the family's unwavering support for the university.
"I can't think of anybody who has been more involved in the restoration and renaissance of USAO's physical campus," Feaver said. "His service and support for our efforts to make whole again the Oklahoma College for Women National Historic District has been invaluable."
The goal of the Friends portion of the campaign is $2,025,000.
Dr. Michael Nealeigh, vice president for university advancement reported, "Friends of the university have already funded 75% of this goal, or just over $1.5 million. We're confident, with Cary's leadership, others in the community and state will step up in support of the college."
"Community support for the Ready, Set, NOW Campaign is vital," said DeHart. "USAO is a cultural beacon in Central Oklahoma, and its continued growth promises diversity and vitality for the future of Chickasha, and greater economic prosperity for all residents of Grady County."
DeHart is the president and founder of CMSWillowbrook.
He holds a bachelor of science degree in construction management from Oklahoma State University and is a Certified Construction Manager through the Construction Management Association of America.
DeHart received the "Oklahoma Builder of the Year" award in 1998 and is a past president of the Associated General Contractors of Oklahoma.
CMSWillowbrook was founded in 1974 and has managed many high profile construction jobs including renovations to the State Senate building at the Oklahoma Capitol and restoration of the Old Central building at Oklahoma State University, among others.
Contributions have also come from local members of the USAO's Board of Regents and the governing boards of the USAO Foundation and Alumni Association.
The campaign will fund an ambitious five-year scholarship plan, update and renovate Austin Hall, make improvements to Nash Library, and develop and implement a comprehensive master plan for the campus grounds through private giving.
The campaign is broken down into five divisions, each with its own leadership and goals.
The general campaign chair is Mo Anderson, USAO regent and OCW alumna, and vice chairman of the board of Keller-Williams Real Estate.
The five divisions are Faculty and Staff, Boards, Alumni, Local and Statewide Friends, and Foundations and Corporations.
The campaign is projected to reach its overall goal in the spring of 2015.