Thirteenth annual Drover Difference Day brings volunteers to a dozen sites in Chickasha
---
March 07, 2023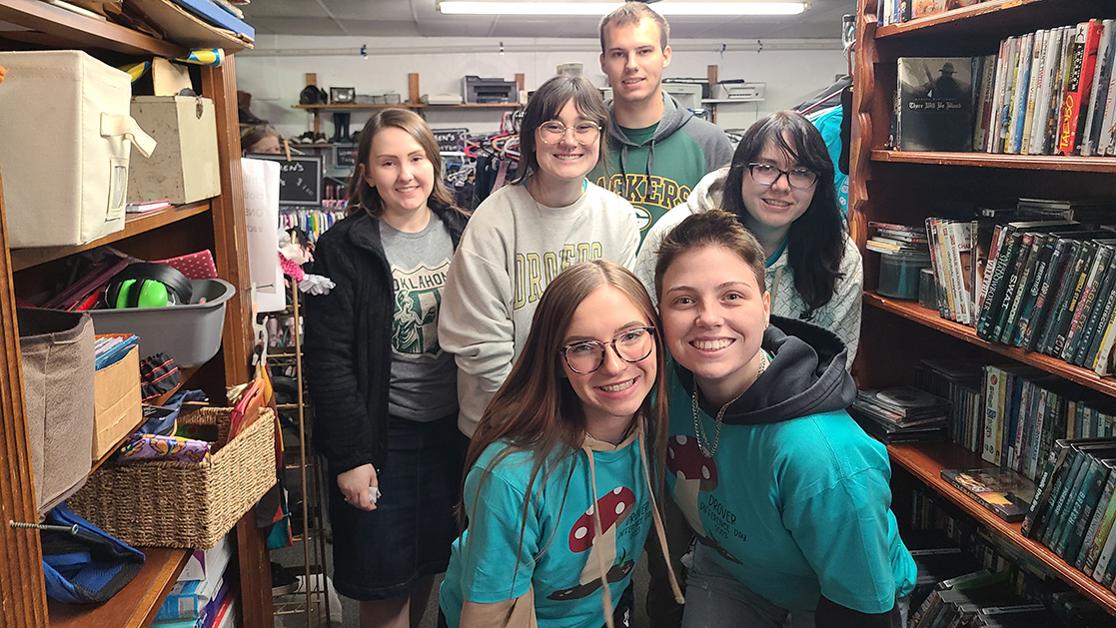 For 13 years now, faculty, staff and students from the University of Science & Arts of Oklahoma have participated in Drover Difference Day, the university's annual community service initiative, giving back to the community that supports them.
This year's event was held March 3 and saw dozens of volunteers working at 12 different sites around Chickasha. Service locations included the Chickasha Police Department, Read Across America, Heidi Helping the Homeless, Salvation Army, College Heights Baptist Church, Michigan Avenue Baptist Church, Intervention Crisis and Advocacy Network, Chickasha Community Development, Chickasha Animal Shelter and the Science & Arts Prom Boutique.
"Drover Difference Day is one of our most treasured ways of bringing Science & Arts and the Chickasha community closer together," said Nancy Hughes, associate vice president for student services and human resources. "It not only gives our students opportunities for service learning, but it also shows this institution's commitment to improving the quality of life for everyone in the area. Giving back in this way is a natural extension of the work we do in the classroom and around campus, and we are always thrilled to see our Drovers living the values we teach with such selflessness and dedication."
The Science & Arts Prom Boutique was hosted on March 4 in the Student Center. This year, students from 17 area high schools were able to find clothes for their prom at no cost, with 93 dresses given away. Stocked through clothing donations to the university, the Prom Boutique allows local high school students to obtain quality wardrobe items that might not otherwise be available to them.