USAO' Music Professor to Perform Works of Underrepresented Composers Sept. 23
---
September 19, 2022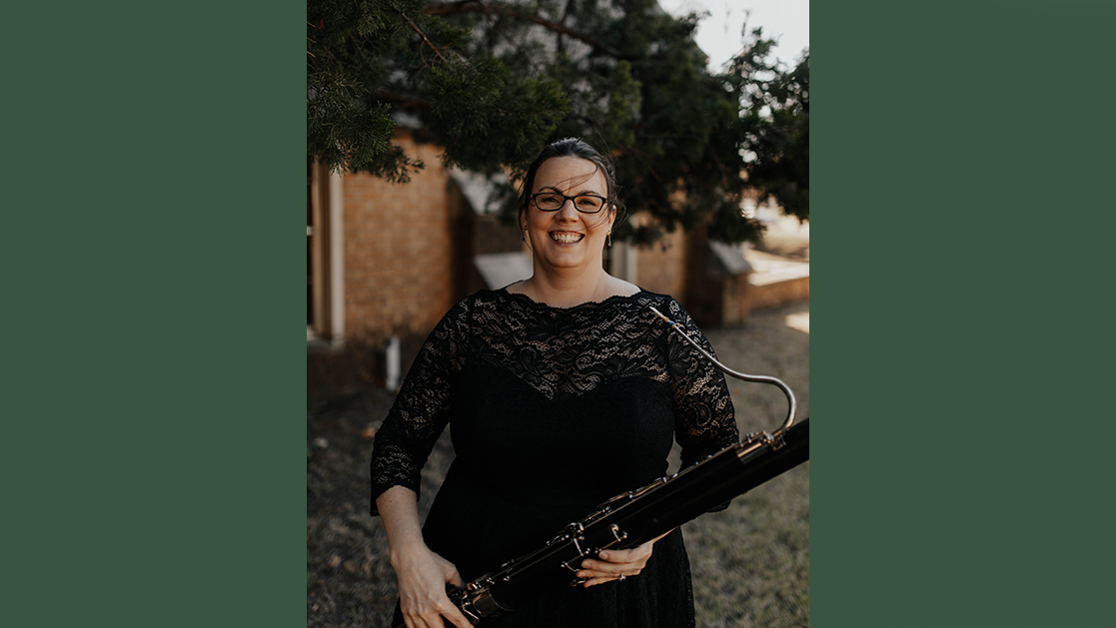 Dr. Kate Sekula, associate professor of music and department coordinator at the University of Science & Arts of Oklahoma, will perform a bassoon recital entitled "Diversify the Concert Hall" Sept. 23 at 7:30 p.m. in the Alumni Chapel on campus. The performance will feature music from historically underrepresented composers and is free and open to the public.
"Through this performance, I hope to address issues of inclusion and minority representation with themes correlating to concepts of equality, wealth, resilience, identity and opportunity," said Sekula. "In my search for new and different music by female composers, I discovered Dora Pejačević's cello sonata and instantly fell in love. It has been a really wonderful experience taking a piece that was originally written for a stringed instrument and adapting it for the range and characteristics of the bassoon."
In addition to Pejačevic's sonata, the evening's program will include "Poem of Love" by H. Leslie Adams and "Incantation 1a" by Brin Soloman. The Minerva Winds—the USAO faculty wind trio, featuring Sekula alongside adjunct professors Anna Roach on clarinet and Davon Carrington on flute—will perform Stella Sung's "Paris 1987." Michael Dean will serve as the event's piano accompanist.
Having earned her Ph.D. in music theory and history from the University of Connecticut in 2014, Sekula's research interests include music theory pedagogy, interdisciplinary studies and computer programming. The principal bassoonist for the Oklahoma Chamber Symphony, she also serves as president of the Oklahoma Music Theory Roundtable, on the board of the Oklahoma Alliance for Arts Education and the program organizing chair of Music Theory Midwest.
For more information, contact Sekula at 405-574-1288 or ksekula@usao.edu.