Donald earns Staff Achievement Award for quarter
---
August 04, 2014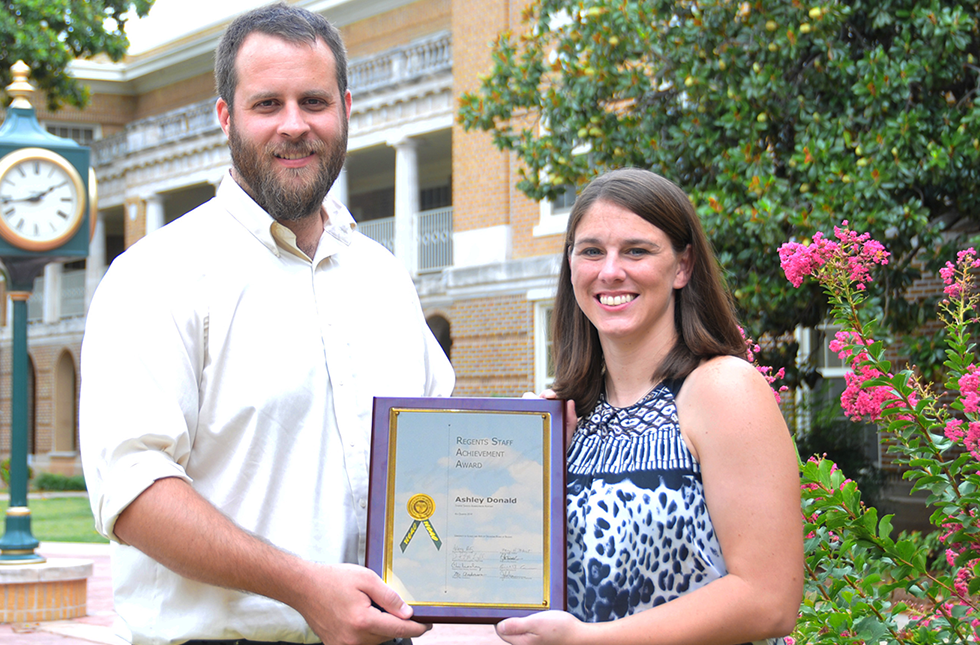 USAO Student Services Administrative Assistant Ashley Donald was awarded the Regents Staff Achievement Award for the fourth quarter of 2013-14.
Donald received several nominations for the award. One nominee described her as "one of the hardest working individuals I know."
"She is always willing to go above and beyond what is required of her, including working nights and weekends," another nominee said, adding that Donald "has also taken on additional responsibilities in the past year of assisting with facility requests and did so without hesitation."
Other nominees described Donald as having a positive attitude and being "always professional and fun to work with."
She has been a member of the USAO staff since 2012.
Donald is involved in the community and serves on the Chickasha Festival of Light as a board member. She also is a volunteer at the YMCA.
The USAO Student Services office is responsible for housing, career services, counseling services, disability services, health services, orientation, recreation, student development and security.
Donald was presented the award by Adam Heilman, the USAO Print Shop manager and Employee of the Year for 2012-13.
The Regents Staff Achievement Award is presented quarterly to one outstanding staff member. From these award winners, an Employee of the Year recipient is selected. That person will be recognized at the USAO Board of Regents meeting in September.