USAO men's basketball gets a double dose of Hines this season
---
September 08, 2020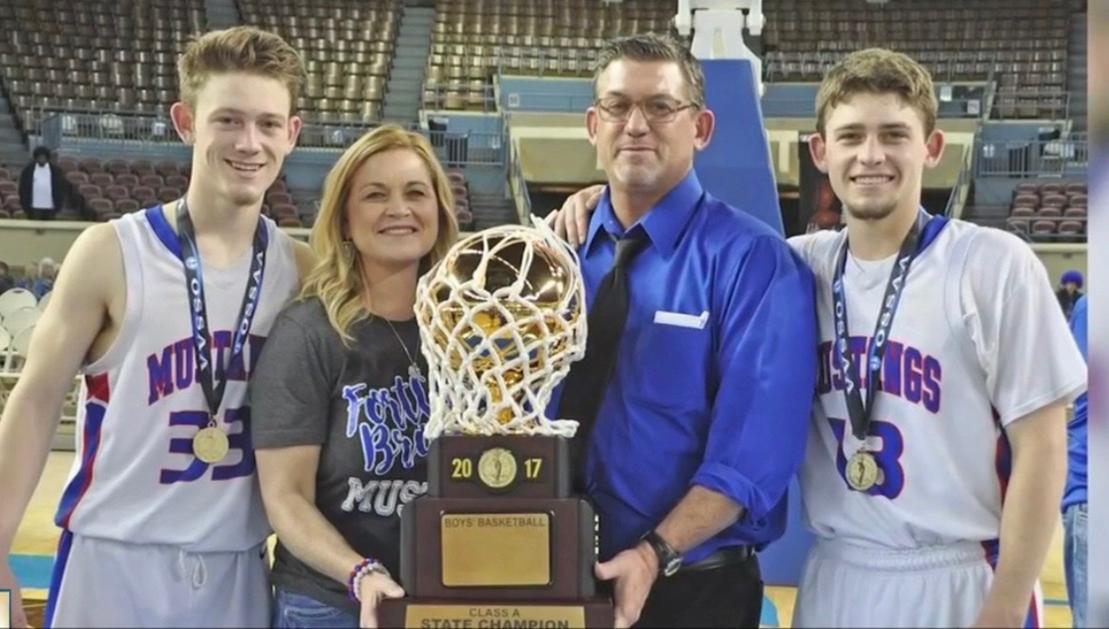 A household moniker among southwestern Oklahoma basketball fans, the name Hines should resonate with the University of Science and Arts of Oklahoma family. For the past two seasons, the men's basketball team has flourished under the leadership of Cameron Hines, but this season the Drovers will get a double dose of Hines with the addition of his brother Kellen.
Cameron is entering his senior season with the Drovers. Kellen, who red-shirted at Southwestern Oklahoma State University last season, has transferred to USAO for one final season with his brother.
"We couldn't be more excited about getting Kellen. We've had interest in him since his brother Cameron stepped foot on campus," said Chris Francis, head coach of men's basketball. "I watched a lot of his games in high school and I saw him do things on the court that you just don't see very often in high school players."
Kellen brings in quite a bit of hardware. His high school team earned three straight State Championship titles from 2016 to 2018, and runner-up in 2019. Individually, he earned the 2018 State Tournament MVP, 2018 Class A Player of the Year and 2018 Caddo County Tournament MVP. The following season, he continued to dominate earning the 2019 Hinton Tournament MVP award. He was also named to both the 2019 State Tournament All-Tournament Team and the 2019 All-State Small West Tournament of Champions 1st team All-Tournament Team, as well as the Faith Seven Oklahoma Team of 2019.
"We know what he can bring to the team, on and off the court. It's no surprise though, knowing the background of the whole family. They're all winners. Adding Kellen to the program to play alongside his older brother Cam for one more time…I hope it ends with another championship photo with them and their family, and I feel really confident it will," said Francis.
Though Kellen has definitely proved his individual talents, he attributes his success to the guidance of his coach and father, Scott Hines. The head coach of Fort Cobb-Broxton, his teams have won seven boys basketball state championships, including four straight from 2015 to 2018. Both Kellen and Cameron were coached through high school by their father, on and off the court. The Hines name has created quite an impression, and now the double-threat will make their way to our campus for a season unlike any other.
Scott has been battling the effects of COVID-19 while Kellen and Cameron start their first collegiate semester together, creating a lot of unknowns for the brothers. One thing we do know is that USAO is ecstatic to welcome another Hines to our campus.