Dr. Sharon Brickman: A career of service
---
July 27, 2011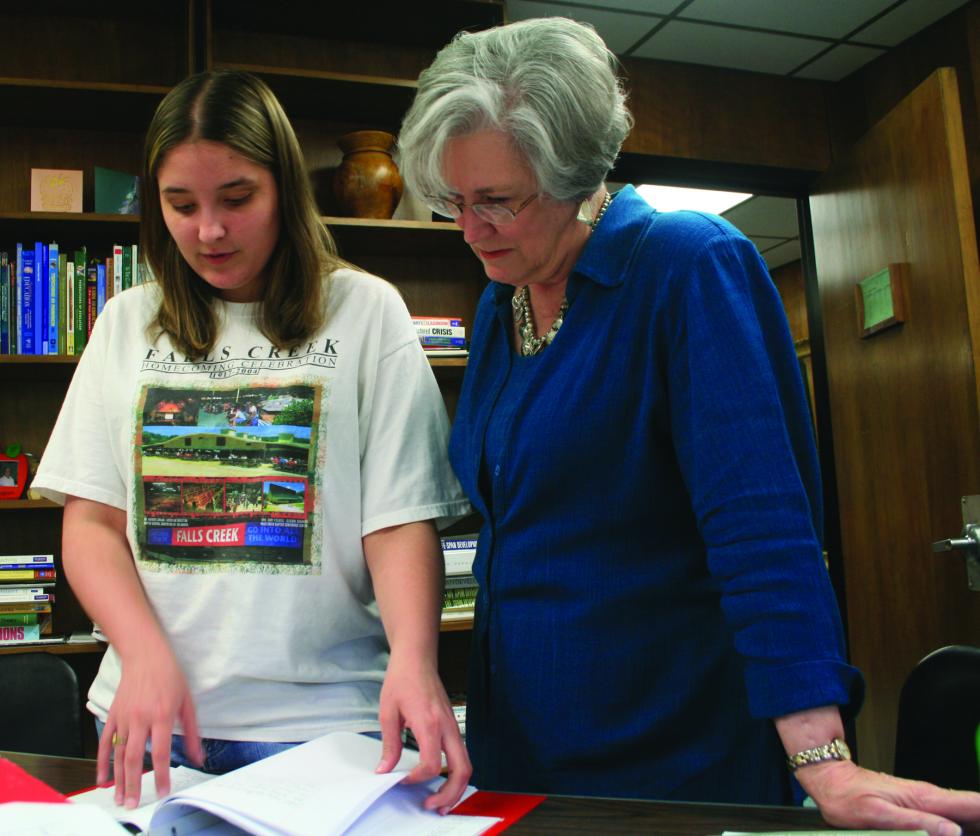 For decades, Sharon Brickman would issue the same challenge to each new set of potential teachers who came under her care:
"If you don't believe that you can effect change in your students' lives, change your major."
After a lifetime of teaching and developing future educators, Brickman is changing her major to "retired" but her impact on the many students whose lives that she touched is undeniable.
A self-described, "Army brat who became an Army wife," Brickman spent her career reaching out to students where her husband, Jim was stationed. Earning her bachelor's degree in elementary education from Cameron University in 1983, Brickman went on to teach in Lawton, Kansas, Kentucky and Virginia.
In time, Brickman developed the bug to help train future generations of teachers with her hard-won experience, earning her master's degree in reading education at Tennessee's Austin Peay State University in 1988.
She spent the following decade teaching in public schools and a variety of post-secondary institutions including George Mason University, Green Acres Elementary School and Northern Virginia Community College.
Brickman was awarded her doctorate in instructional psychology and technology from the University of Oklahoma in 2002. She took a position at Oklahoma City University in 1999 and taught there for 6 years.
Brickman was brought on at USAO in 2006 as part of the Mission Enhancement Plan designed to lower the ratio of professors to students at the university.
Preparing students for the eventual task of teaching was very different from the teaching itself, Brickman said.
"It's not just a matter of making sure they know enough about a subject to teach it," Brickman said. "You must teach them how to plan, think and organize like a teacher."
According to Dr. Vicki Ferguson, professor and chair of the education and speech language pathology department, Brickman served as a valued member of the teacher education faculty. Although she specifically represented the elementary education program, she was also responsible for critical classes such as Orientation to Teaching, Human Development and Child Development as well as the content for Field Experiences.
"In her short five years at USAO," Ferguson said, "Dr. Brickman positively influenced every one of our teacher candidates. As a colleague she was a joy, as a teacher she was forthright and inspiring. USAO will miss her."
Upon retirement, Brickman plans to join her husband, a retired general, in missionary efforts focused on Latin and South America.