Dr. Shawyi Kao- A study in improbabilities
---
June 30, 2011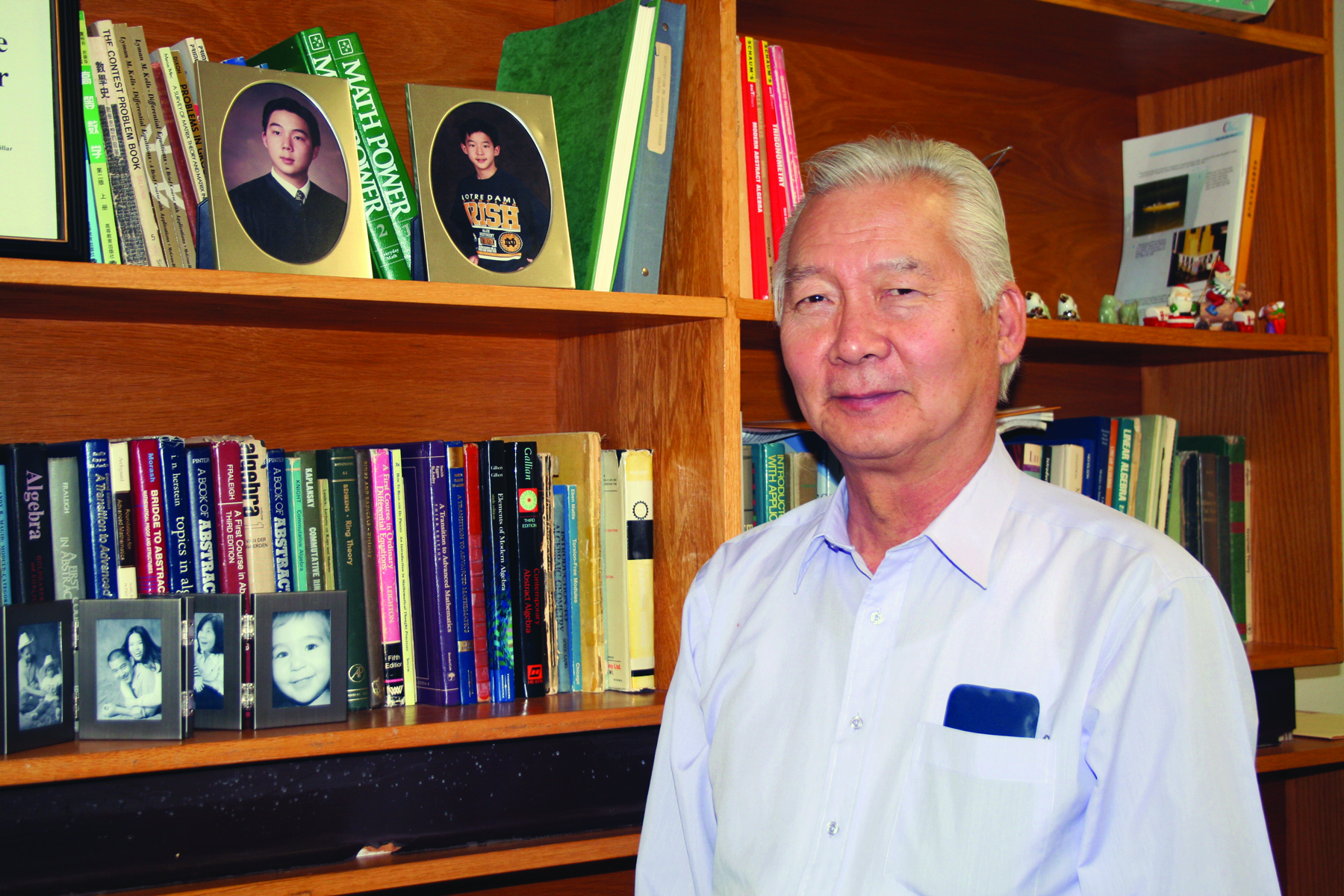 Though it took a winding series of hard decisions to bring him to the campus, Dr. Shawyi Kao taught mathematics at the University of Science and Arts for more than 29 years. He retired this spring.
Kao (pronounced "gow") never planned to teach in Oklahoma for three decades, but he encountered friendly people here who won him over.
Kao, a native of Taiwan, graduated from Fu Jen Catholic University in 1968. Upon graduating, Kao was hired to teach math at the First Military High School in Taiwan but quickly found advancement when he received a post as a teaching assistant at his alma mater.
In order to become a professor at Fu Jen, however, Kao was told that he would need a master's degree, preferably from a school outside of Taiwan. So Kao traveled to the United States to study at Wright State University in Ohio.
Returning to Taiwan, Kao was brought on at Fu Jen as an associate professor of mathematics. He taught there for a few years but was frustrated by the lack of research opportunities and advancement opportunities.
In time, his ambitions led him back to the United States where, Kao arrived at the University of Oklahoma in 1978 to pursue his doctorate.
Kao's first impression of Oklahoma was that the people were very friendly. He recalled that after his interview for admission into the doctoral program at OU, he realized that he didn't know how to get back to the bus station.
"I stopped the first person I saw after leaving and asked for directions to the bus station. The person I stopped not only helped me, but insisted on giving me a ride to the bus station," Kao recalled.
Upon completing his PhD in 1981, Kao was at a crossroads. His advanced degree didn't open up new opportunities at Fu Jen and his teaching assistantship at OU had ended. He received a one-year contract to teach at OU while he mulled his options. At the end of that period, a position teaching mathematics opened up at USAO for which Kao applied and was hired.
Kao immediately took to the non-traditional atmosphere. As the median age of the student body was much older than today, Kao found people with whom he could identify and communicate.
"I really liked the older, non-traditional students," Kao said.
"Most of them had been in the work force and decided that they wanted to do something different. They knew exactly what they wanted out of an education and they studied very hard. I felt like I could relate to them in this way."
Almost 30 years later, Kao decided it was time to put down the chalk.
"Teaching math isn't like other fields," he observed.
"Mathematics must be taught building one principle on top of the next. In this sense, the student is a like a wet piece of paper and when you place a mark on it, it tends to be permanent. Even the slightest error can be very difficult to correct."
"Dr. Kao brought a quiet, but sure professionalism and a broad mathematical background to the division," said Dr. Darryel Reigh, professor of chemistry and chair of science and physical education.
"He had high expectations for his students but still received accolades for his teaching. His presence and contributions will be missed."
Kao's future is an open road. He plans to visit his parents in Taiwan before making any hard decisions about what comes next.