Drama Club Presents Ghostly Readers Theatre at USAO
---
January 25, 2007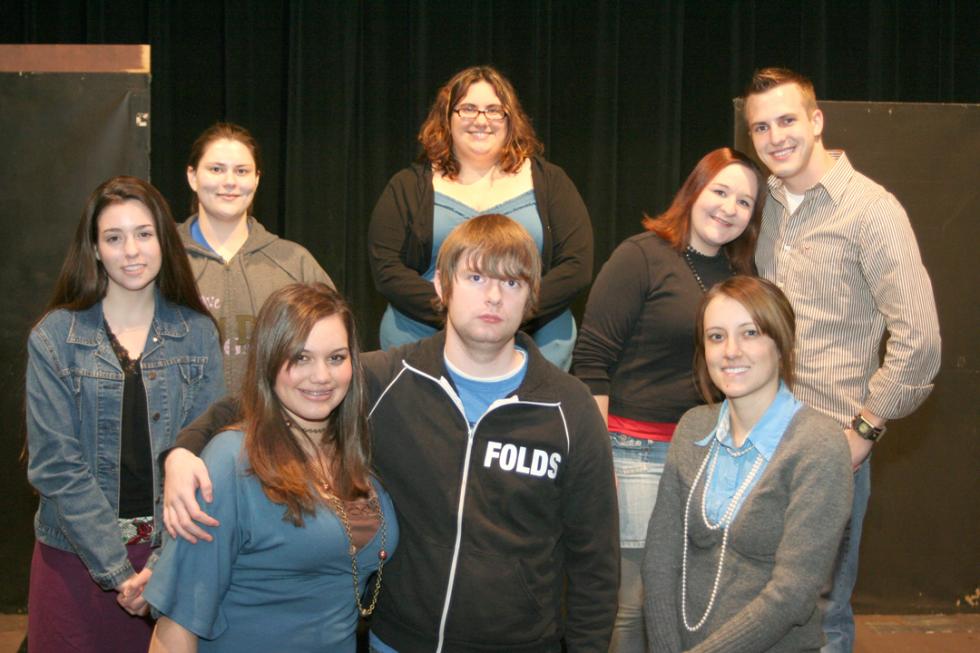 CHICKASHA – There's no such thing as a bad time for a ghost story, or at least that's what the Drama Club believes at the University of Science and Arts. On Jan. 26, the club will stage a readers theatre presentation of "To Gillian on her 37th Birthday."
The play, written by Michael Brady, tells the story of a man and daughter who are trying to cope with the death of their wife and mother. To help the husband move on, the ghost of his wife appears throughout the story.
Directed by Duncan communication sophomore C.W. Bardsher, the play begins at 8 p.m. in the Davis Hall Little Theatre.
"I feel very fortunate to be able to work with such an amazing cast and bring this amazing script to peoples' attention," Bardsher said.
Cast members include:
Savannah, Ga., deaf education senior Diana Steinhauser; Oklahoma City communication freshman Melissa Losada; Oologah English sophomore Casey Wright; Tulsa early childhood development junior Laura Schultz; Moore communication junior Ryan Bell; Norman drama and political science senior Erika Cerda and Kingfisher speech pathology sophomore Kati Wint. Stage direction is by Mustang drama sophomore Tegan Switzer.
Presented in a readers theatre format, the play uses no costumes or set, and actors sit reading the scripts.
Tickets for the performance are $2 each at the door. More information is available from the USAO Drama Club by email at usao.dramaclub@gmail.com.