Drover Alum Since Day One: Dr. Michelle Blake
---
September 13, 2022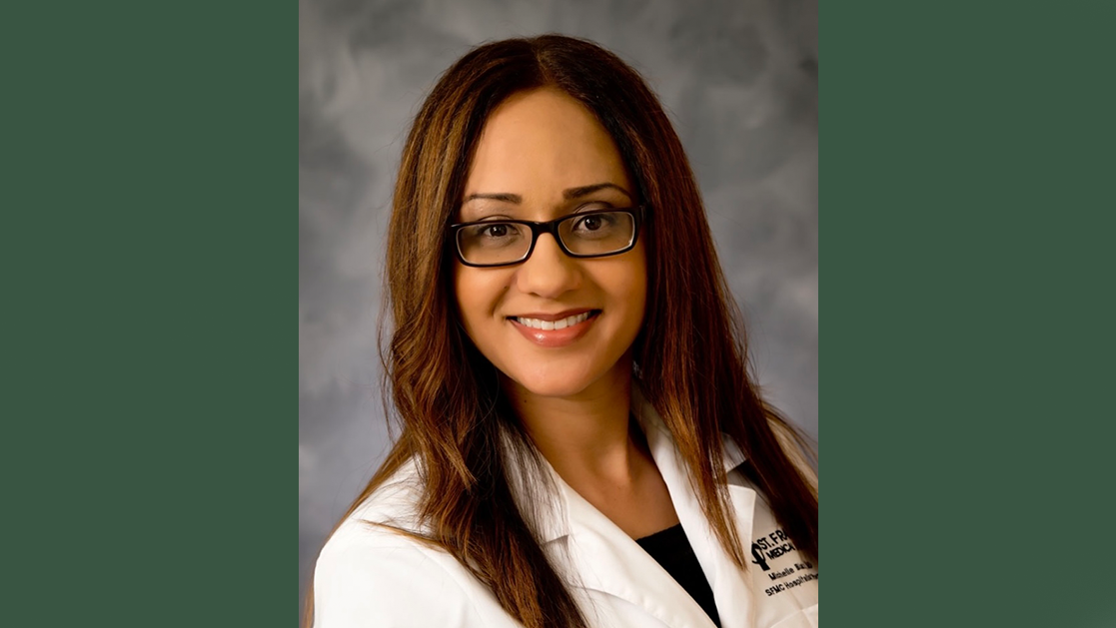 A 2003 graduate of the University of Science & Arts of Oklahoma, Dr. Michelle Blake came to Oklahoma from Canada and earned her bachelor's degree in biology and physical education in addition to serving as captain of the Drover women's soccer team, where she achieved All American honors.
After surviving a rare medical condition, Blake was inspired to become a physician, completing her medical doctorate from the Medical University of the Americans on the Caribbean island of Nevis. After completing a residency in internal medicine at Leonard J. Chabert Medical Center in Houma, La., she subspecialized in nephrology, the study of the kidneys, at the University of Mississippi Medical Center. She currently serves as assistant medical director of the hospitalist program at St. Francis Medical Center in Monroe, La.
Blake found out about USAO through the College Prospects of America program, which assists student athletes in finding the college that best fits their needs. Part of celebrated USAO soccer coach Jimmy Hampton's inaugural team, she was thrilled to be around his drive and passion, which inspired her on and off the field. USAO' small class sizes and low student-to-faculty ratio were also deciding factors in her choice. Despite its small size, Blake found the atmosphere at the university to be wonderfully diverse, helping to broaden her view of the world.
"There are still great people all over this world who can come together and make wonderful things happen," said Blake. "We had a diverse men and women's soccer program. Young adults from various regions in Oklahoma, the United States and around the world came together and were like family. We can all learn and benefit immensely from diversity."
Her USAO experience also taught Blake that she is in control of her life, and that, backed by a strong education and genuine people, she could achieve any goal set before her. She again mentions the formative impact that serving under Coach Hampton had on this self-belief, especially in light of the frightening medical condition she would face while still just a freshman.
"I survived an extremely rare brain tumor. I was diagnosed my freshman year and underwent major brain surgery," said Blake. "This drastically changed my trajectory and inspired me to become a doctor. I was never really the same player again, though I came back strong eventually with Coach Hampton's guidance. He never gave up on me, honored my scholarship and helped push me through. Coach Hampton, my teammates and some members of the USAO community were like my family when I was so far away from home. I am forever grateful for them."
Though Blake admits that the busy schedule of a student athlete could be daunting, it also helped her develop skills that have been crucial to her success as a physician, including teamwork, time management, discipline, perseverance and maintaining good health mentally and physically. She also notes that the USAO faculty were always compassionate and willing to work with her after hours on countless occasions.
Now well-established in the medical field, Blake is very proud of her work providing high-quality healthcare in a medically underserved region. Her own struggles and successes continue to inform how she approaches her patients.
"My connection, commitment and love for the practice stems from my unique experience. I am honored to give back to the medical field and that others can place that same trust in me. I know this doctor-patient relationship to be sacred and hold as a principle that standard quality healthcare is as inalienable a human right as any other," she said.