Drover Alum Since Day One: Bobbie Shores
---
February 10, 2020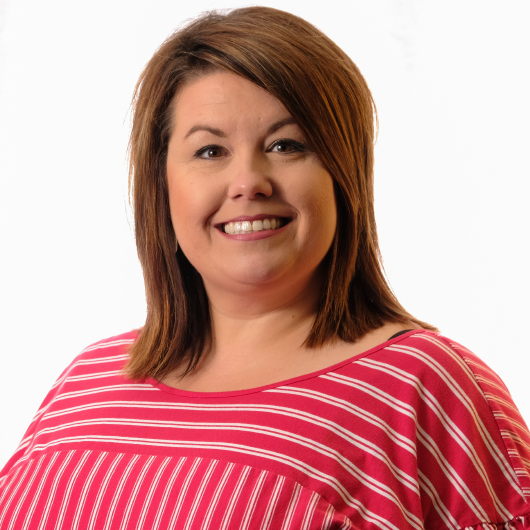 After Bobbie Shores graduated with a Bachelor of Arts in communications in 2008, she initially went on to work as a teller at First National Bank in Chickasha and then as a retail banker for City National Bank in both Duncan and Chickasha.
But a year later, she came back to USAO after the housing director of Sparks Hall reached out to let Shores know that she and her husband would be moving and the position would be opening up. After consideration, she decided to apply, saying "it was one of the best decisions I've made."
While working at the university, she met her husband and transitioned into the Admissions Office in 2012, where she served as a freshmen, transfer and adult admissions counselor along with managing the front office. Two years later, she and her husband had their first son and she returned to USAO's housing department, becoming the director of student life and housing.
When asked who had the biggest impact on her life while at USAO, Shores pointed to James and Sylvia Smith who were the housing directors at the Lawson Court Apartments during her student days as a resident assistant.
"I learned so much from them, their leadership style, the love and compassion they had for students, the support they gave to anyone who needed it," said Shores.
Following in their footsteps when she became the resident director for Sparks, Shores modeled her management skills to inspire new RA's as they once did.
Recognizing that she is in an incredible position to engage with both potential and current students, Shores give a word of advice: "USAO is a place where anyone can feel accepted. At USAO, you will find staff and faculty who support, encourage and challenge you."
But her biggest take away from her time at the university is the importance of her relationships.
"Building relationships is important. The great thing about USAO is our size allows us to build relationships with those around us. The relationships and connections I created while at USAO as a student carried over and helped me navigate my position as a staff member. I've been able to continue to build on those relationships, create new ones and learn from those around me. This is what I love about my job."