Drover Alum Since Day One – Colton Cockrum
---
June 09, 2021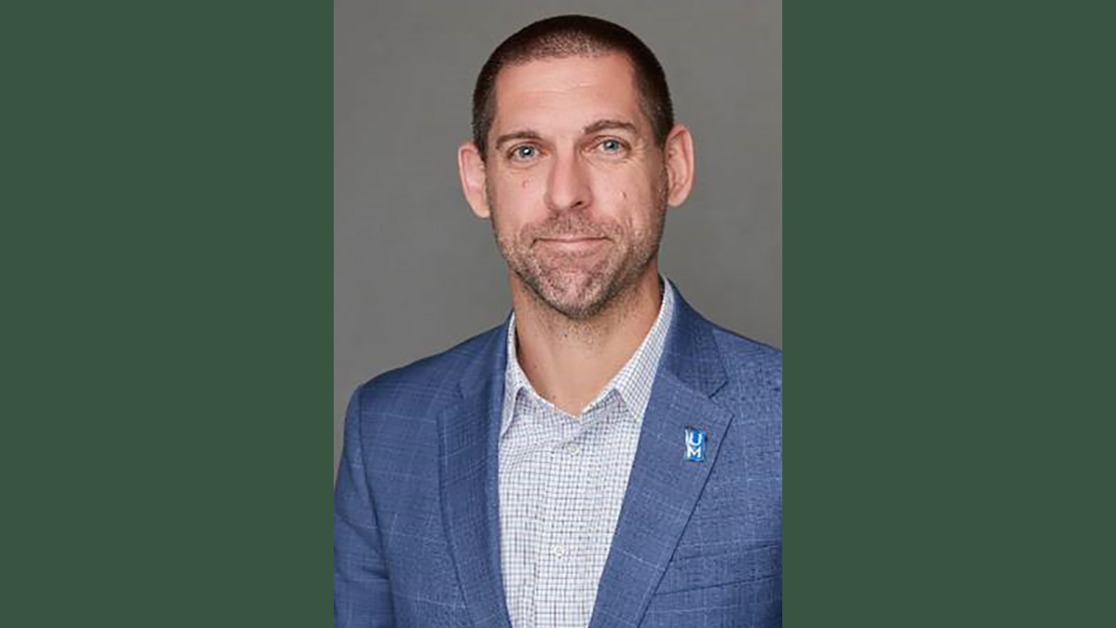 Hailing from Ninnekah, Colton Cockrum has deep family ties to the University of Science & Arts of Oklahoma: his mother, father, sister, aunt, two cousins and a second cousin all attended the university. His dad even counts the current president, Dr. John Feaver, among his professors.
A 2001 graduate with a degree in business administration, Cockrum has spent the past 20 years working in higher education, working in Ada for year before moving to Jackson, Tennessee, to take a position at Lambuth University. While at Lambuth, he earned a master's in counseling from the University of Memphis in 2005 and met his future wife, Casey, in the program. He completed a doctorate in higher and adult education there in 2010.
For the past 16 years, Cockrum has worked in a variety of positions at the University of Memphis with a focus on student activities, the honors college, retention, academic coaching, and he currently serves as the assistant vice provost for institutional effectiveness, accreditation and academic assessment. He credits the interdisciplinary nature of the USAO curriculum with preparing him for success in today's increasingly globalized society.
"Because I attended courses with students and faculty who believed differently, thought differently, and lived differently, it prepared me to be able to enter a diverse world," said Cockrum. "Additionally, I was able to learn to value other opinions in a civil manner and respect differences. If more people had attended USAO…perhaps the world would be a kinder place."
Cockrum emphasizes that the campus' close-knit nature and the close working relationships between students and faculty really made his undergraduate experience stand out, readying him for a career as a leader in higher education.
"For four years I was in an environment with people who truly cared about me and my future. To this day, when I have the chance to walk on campus, I feel like I still belong there," he said. "I had unique opportunities to be involved in student organizations at an early stage that larger universities just don't have. I was able to work closely with highly-qualified faculty who believed in the mission of the institution and consequently were incredible educators."
Among several faculty and staff members he credits with significantly impacting his undergraduate experience, Cockrum credits [Dr.] Stan Brown as "the epicenter for most of the fun times I had" during his time at USAO. More seriously, he says he would not have graduated at all were it not for the efforts of three individuals: Dr. Larry Magrath, Dr. Linda Crumb and Dr. David Meyes.
"First, Dr. Magrath was someone who truly cared about the success of his students. During one particularly hard point, I skipped his class for two weeks. He ended up knocking on my dorm room one morning to make sure I was okay. Needless to say, I didn't skip class again," said Cockrum. "Dr. Crumb was my advisor and she would not accept the minimal effort I gave. In fact, in one class she claimed I was the most underachieving student she ever had…she was right. Finally, Dr. Mayes was the director of student services, and I can't list all the ways that he cared for me, but I know that many students can point to the influence he had in their life, and I am one of them. When I was drifting, he would always reorient me to what was important. I work in higher ed today because of the influence that he has had on me. If I can replicate to students the care that he provided me, then I'm doing something right."
Now with decades of service in the field he loves, Cockrum relishes the professional opportunities he has had and how his current position of assistant vice provost allows him to continue learning, this time from the side of university funding and accreditation. He hopes the students now studying at USAO will appreciate the incredible things they can accomplish thanks to the education they are receiving.
"You'll be in an environment that has been designed to help you grow and mature as a leader, you'll be taught by high-level faculty who will know you by name, and, with a degree from USAO, you can go on to graduate school and do great things," he said. "I know many students who graduated and then went on to get their master's or doctoral degrees from other institutions. You will be more than qualified to make that jump when the time comes."