Drover Alum Since Day One: Erika Cerda-Dixon
---
September 10, 2018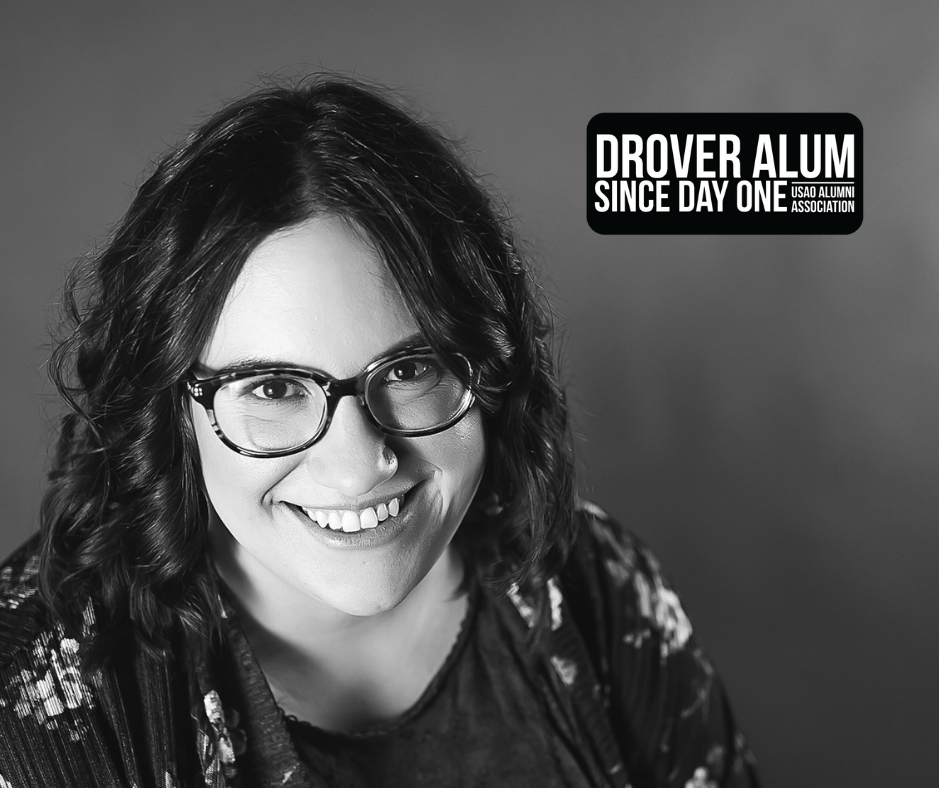 After graduating from USAO with a bachelor's degree in theatre arts and political science, Erika Cerda-Dixon took a temporary summer job for a recruiting firm. "I always thought that I would continue my theatre education out of state," she said, "but a deep love for human resources, on top of finding the love of my personal life, disrupted my plans. I'm married to and still very in love with Joseph, and together we've built a family of three boys aged five and under plus a Boston terrier named Jackie."
Cerda-Dixon sharpened her human resources skills through various opportunities in the private sector before finding her home in higher education. She continues to share her passion for this field as the director of employee relations at the University of Central Oklahoma.
"Public higher education can be tough, but in it you'll find the most passionate individuals with the biggest and brightest visions," said Cerda-Dixon.
One of her greatest professional accomplishments so far has been formulating UCO's Worksite Lactation Policy. In less than a year of Cerda-Dixon accepting her position, the institution obtained the Gold Star Employer ranking from the Oklahoma State Department of Health, the Oklahoma Birth Alliance and the Coalition of Oklahoma Breastfeeding Advocates due to her passion and dedication. "Since then, we've continued to find new and innovative ways to help our employees live their lives outside of work and we're just getting started!" she said.
In her free time, Cerda-Dixon likes to cook meals from scratch, serves on the social media team for her church and is currently serving as vice chair for The Art of Encouragement, a non-profit focused on supporting US Veterans.
(Fun fact: The Art of Encouragement was founded by another USAO alum, Ashley Fuhr!)
"Though I work for a larger state university, I don't regret my decision to complete my undergraduate studies at USAO for one hot second," said Cerda-Dixon. "I am convinced that a liberal arts education provides the depth and breadth of cross-cultural understanding that can heal our fractured world."
Cerda-Dixon says that she made some of her best and longest lasting relationships at USAO, including the man who would become ordained and officiate her wedding as well as one set of godparents to her boys. "I took courses outside of my major that I probably wouldn't have taken in a larger setting. During some of my toughest hours, I was supported not only by my friends but by faculty and staff. Plus, no one knows what a Drover is and that's forever an icebreaker!"