Drover Alum Since Day One: James Greenlee
---
October 05, 2018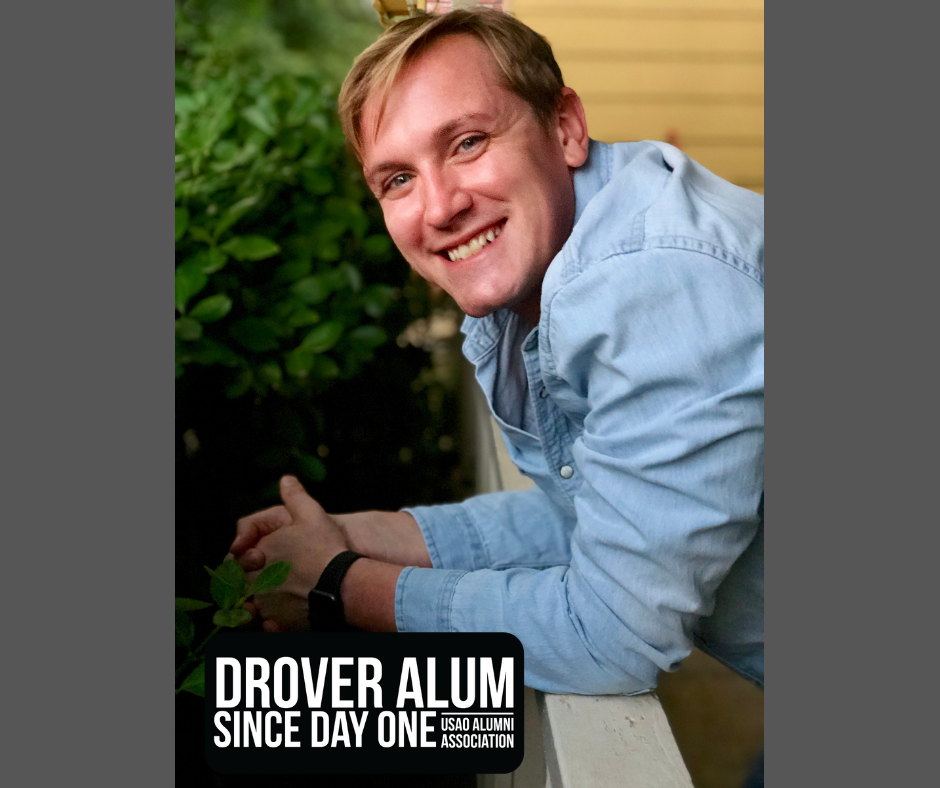 Since graduating in 2009, alumnus James Greenlee has been continually putting his fine arts degree to use. For nine years, he has worked as an industrial and graphic designer for DigiCut Systems, the largest provider of computer-controlled cutting systems in the industry. Greenlee designs pre-cut window tint and clear paint protectant for vehicles. He also handles the marketing for both DigiCut Systems and their clients.
Greenlee considers convincing DigiCut Systems that they didn't need to hire outside designers for their marketing materials as one of his greatest professional accomplishments. He is proud to have proven to them that he is well-equipped to handle the needs of their business, thanks to the education he received at USAO.
The lifelong friendships with other students and staff are probably the most meaningful takeaway from Greenlee's time at the university. "I've been blessed to know so many inspiring people in one way or another," reflected Greenlee. He says he still gets together with some of these friends from time to time, but if they were all able to reunite in one place it would be "one heck of an evening."
During his senior year, Greenlee's works were displayed in the Fall BFA Show, "Signature." He said his work was "mostly influenced by drawing and painting, but also by photography during my last two years at USAO. I found it a critical tool to blend the mediums." While still in college, Greenley also had his photography showcased in "Momentum," the Oklahoma Visual Arts Coalition's annual showcase for young artists, in three different years.
Greenlee credits a USAO "Dream Team" with making a huge impact on his life while he was a student—with Kent Lamar as his Michael Jordan, Jacquelyn Knapp as Scottie Pippen and Steve Brown as Magic Johnson. Each taught him meaningful values that could be applied in and outside of the classroom, and many of which he still uses today. Indeed, it was due to Dr. Brown's careful instruction and advice that led him towards a career in design.
"USAO is a small school with such a big heart. I miss my time there dearly," reminisced Greenlee.
In his free time, Greenlee enjoys reading, drawing, painting, photography and learning to play music. He has also recently met the love of his life, Amy, and together they have bought their first home.